Contemporary art has a variety too broad to define and a pace too fast to pinpoint. Emcompassing everything from paintings and photography to sculpture and installation, it is an umbrella term for the art of today and recent times, rather than a style or genre. In simple terms, contemporary art refers to art about today, created today.
One characteristic that is synonymous, or perhaps symptomatic of contemporary art is an avant-garde approach. As a continuation of the pivotal modern art movements that shaped the 20th century, from the concept of Cubism to the style of Surrealism, contemporary art also takes its influence from postmodern ideas in seeking to challenge the discourse of traditional art.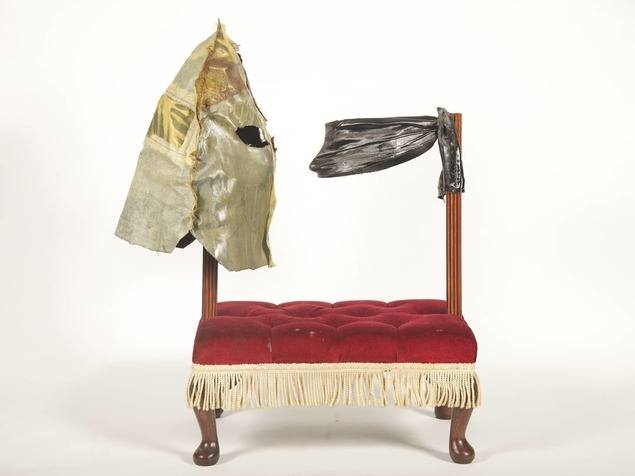 Experimentation is integral to the development of contemporary art. Challenging and provocative, contemporary artists combine everything from the new and the old, to the two dimensional and the three dimensional. Using the past as a way to understand the present, contemporary artists create art that looks to the future.
Explore our ever-expanding collection of contemporary art and discover pieces from emerging artists alongside some of the biggest names in today's art market.
History of Contemporary Art
There still remains a much-debated uncertainty about the timeline of contemporary art. Whilst some believe that contemporary art was established on the cusp of the 1950s, others argue that contemporary art truly came into being in the late 70s. Depending on the point at which modern art ended and contemporary art began, movements such as Pop Art, Post-Modernism and Abstract Expressionism can technically be categorised as both, perhaps bridging the gap between the two.
Although they may sound as if they refer to the same period, modern and contemporary art are two separate movements. Contemporary art presents a progression of technological advancements that embraced mediums such as video art and installation, as well as developing practices across painting, sculpture and photography.
The Young British Artists in the 1980s
One of the most seminal moments of the contemporary art scene in the UK has to be the coming together of the Young British Artists in the 1980s. Formed of some of the most famous figures in contemporary art, from Tracey Emin and Damien Hirst to Gary Hume and Gavin Turk, the YBAs propelled to the forefront of mainstream media due to their bold use of material and their unapologetic and at times scandalous attitude.
Since taking the art world by storm, these artists have become household names. Artists continue in their tradition, seeking to question the establishment, pick apart contemporary culture and create a new means of storytelling. Today, the likes of Takashi Murakami, Jeff Koons, David Hockney and Banksy continue to push contemporary art forward whilst creating art that reflects the world we live in back onto the viewer.
More Contemporary Artists
Japanese painter and sculptor Takashi Murakami embodies the role of a contemporary artist. The pioneer of the superflat movement, which seeks to combine elements from traditional artistic practice and contemporary culture, Takashi uses his art to comment on the 'flatness' of consumer culture and its fleeting existence. Takashi's work is rife with endless references including nods to Andy Warhol, whilst he commonly depicts his signature character, 'Mr Dob' in works such as And then, what's done … I changed. What I was yesterday is ….
Having collaborated with everyone from Marc Jacobs to Pharrell Williams, Takashi's style is instantly recognisable and infinitely versatile. Other superflat artists working alongside Takashi include Chiho Aoshima and Aya Takano.
Celebrated contemporary artist David Hockney continues to be one of the most influential British artists of the past century. Having exhibited in prestigious London institutions Tate Modern and Royal Academy of Arts in the past few years, today David's work is as popular as ever. Constantly working to evolve his style and way of working, David embraces the changes of technology in his work, as evident in his famous iPad drawings.
Discover our curated collection or artworks that celebrate Hockney's iconic style.
At Rise Art, we're delighted to present a unique series of David's etchings. Our collection displays works printed in a selection of five colours using the Crommelynck technique. Originally published in limited portfolio editions by Petersburg Press in 1977, David draws inspiration from the Wallace Stevens poem, The Man with the Blue Guitar in works such as The Old Guitarist and The Poet.
Emerging artists at Rise Art
Rise Art showcases emerging artists making waves in the contemporary art scene. From artists Magnus Gjoen and Peter Horvath following in Warhol's Pop Art approach, to contemporary expressionist artists Stella Kapezanou and Dave White.
Abstract artist Philip Maltman creates vast paintings that explore the "littoral zone". Characterised by gestural brushwork and vast canvases, Philip's work reinvigorates the traditional genre of landscape paintings. Joined by other abstract painters Daniela Schweinsberg and Alberto Sanchez, Philip exemplifies the approach of a contemporary artist as he revives and transforms traditional practices to make way for a new kind of art.