The best landscape photographers have helped to shape one of the most popular and sought after genres of photography. The style promises escapism and education. These snapshots transport us to places we'd otherwise never see and teach us about what makes up the fabric of the world in which we live.
Since the mid-1800s, landscape photography has slowly gained recognition in the art world. Inspired by naturalistic French paintings, Peter Henry Emerson (1856-1936) pioneered the acceptance of landscape photography as art, as opposed to mere technical or scientific studies. Perhaps thanks to Peter, the genre is now received with the same praise and value as other art forms and is among the most collected worldwide.
World-leading Landscape Photographers
Ansel Adams (1902-1984) was arguably one of the most prevalent photographers of the 20th century. Known for his rich tonal explorations of the American West, Ansel was a Co-Founder of Group f/64, an association of photographers advancing "pure" photography. The award-winning environmentalist was an advocate for sharp focus and the application of full tonal range and expression.
You may also have heard of world-traveller David Noton, whose glorious, boundless vistas never fail to inspire and delight. David Noton is behind the photography magazine F11 that contains a wealth of exciting and informative images, technical features and travel anecdotes. The contemporary landscape photographer has collaborated with Canon, the National Trust, Royal Mail and Lonely Planet Magazine.
Another member of f/64 was influential American photographer Imogen Cunningham. Imogen's intimate portraits and floral still lifes are distinguished by their redolent light-play and sensitive details. During her life, the prestigious female artist had solo exhibitions at the Dallas Art Museum, Texas, and The Museum of Modern Art, New York. Imogen's work is still exhibited in the National Gallery of Art in Washington, D.C., Philadelphia Museum of Art, and Tokyo Metropolitan Museum of Photography.
Charlie Waite is a world-famous English landscape photographer celebrated for his painterly approach to photography. Using delicate light and shade techniques, Charlie's work provides an uplifting and Romantic antidote to the sometimes cold realism and sombre concerns of contemporary art; his images enhance the inherent beauty, harmony and awe of nature.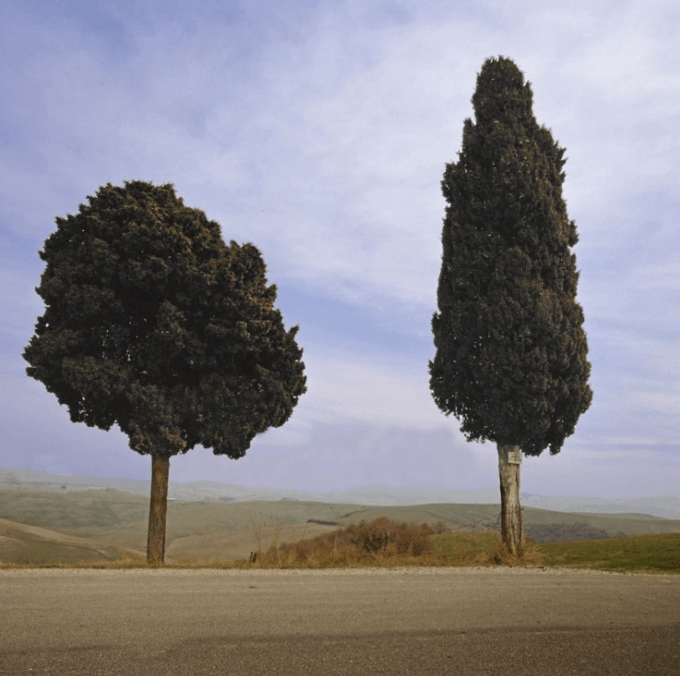 The Best Contemporary Landscape Photographers
Explore a range of alternative and world-leading landscape photographers whose work you can peruse and purchase in our online store.
Tommy Clarke fills his time touring the world on the prowl for the perfect aerial shot. His photographs, capturing scenes from a top-down perspective, undergo a process of abstraction. Rather than simply presenting beaches and buildings, his bird's-eye view images such as Sand oust any sense of realism and, instead, present dramatic shapes and colours.
Gina Parr stands out for her wonderfully atmospheric and chimerical works. Known for painting with her camera, Gina instils her images with a deep sense of spirit and memory. Characteristic abstract shots such as Kol Olungai have a perceivably visceral quality to them; gravelly, earth-like textures demand to be explored by hand.
Abstract painter and mixed-media photographer Marianne Nix is hailed for her sensitive exploration of changing landscapes. Marianne produces nostalgic shots often inspired by her local area, Hampstead Heath. Her original works are a curious interplay of traditional British landscape art and digital dimensions and techniques.
A startling stillness pervades the realistic landscape shots by emerging landscape photographer Geoffrey Ansel Agrons. Bound to intrigue any viewer, Geoffrey's photographs, whether black-and-white or steeped in sepia, are visually and emotionally arresting, each scene premonitory, pregnant with possibility.
Contemporary Iranian landscape photographer Heja Rahiminia tackles social, cultural and political strife through his art. His photographs of displaced bodies wading through endless lands have an expansive presence. Manipulating elements of height, sparsity and deep contrast, Heja highlights the emotional and physical gravity of displacement and delivers emotionally striking shots.
Nick Miners impresses for his almost oxymoronic eclecticism and consistency. In his aerial prints of Iceland, Nick captures the mystical character of the Nordics and its polar climate, expertly framing the evolution of lava fields, mountains and glaciers. Incredibly, his architectural studies of inner-city buildings manifest the same beauty and other-worldly quality.
A tableau of collected scenes within scenes, Nadia Attura's creative portfolio is brimming with stratified artworks that capture a sense of time and place. Nadia introduces multiple textures and complex layers, making for images that are, at once, romantic and experimental and, sometimes, unrecognisably photography. Her signature peachy and pastel aesthetic softens the digital edge of her works and gives them a whimsical, painterly quality.