If you work in interior design and need art, we can help.
We've put this programme together with designers in mind. With us you'll find every style, across every genre — and all of it chosen by an expert. It's a free service designed to make your working life easier.

We'll work with you to find one-of-a-kind, curator-selected art works for any environment, whether you're an architect, property developer or an interior design business. And once you've chosen, we handle everything else — framing, installation, insurance.

We pride ourselves on our customer service, so we make sure we get things done on time. And because we rent art, too — we can always find a way to make it work for you. We love an opportunity to make a space live.


"It was a real pleasure working with Rise Art. They quickly understood our brief, were able to present a wide array of options, and the results have been fantastic." - Laura Marino (Alchemi Group)
As featured in
Art Advisory
Our team of art experts work directly with you to find original art (or limited-edition prints), tailored to your brief. Whether you're interested in work from local artists or investing in global names, our network can always find something that works.
Art Rental
Our art rental schemes are great for temporary structures, show homes, and events. And if you want to buy something you've chosen (which does happen) we can offset some of the rental charges against the overall cost. And from a business point of view, you can list art rental as an expense, so they're tax friendly too.
Bespoke Commissions
We work with lots of artists who are open to getting commissions, and some who are interested in making site-specific work. If that's something that interests you, talk to one of our team – we could work with somebody you have your eye on, we can recommend artists whose work matches your clients' interests, colour palette and style.
Why sign up for a trade account?
We'll give you a discount of up to 15%
You'll get to the front of the line with our experts when you need help
We'll put you on the guest list for all our events and private views
You'll get an enormous selection of great art (over 10,000 and counting)
Get your downloadable guide to our services
Get a free consultation and see examples of our latest artworks
Case Studies
WHITEBOX
Home Staging
"We used Rise Art rentals for staging a home in Knightsbridge before the sale. The art brought the whole interior together and added a final touch to the design. The flexibility of the rental allowed us to display the artwork for a fraction of the price and return it once the house was sold."

WEST ELM
Showroom
"At West Elm, we are passionate about showcasing and promoting local artists and designers. We worked with Rise Art around a store showcase featuring local artists curated by the Rise Art team and our in-store home stylists. The selected works looked great and provided our customers with inspiration on how they could decorate a room around artwork. The event and logistics around the installation went off without a hitch."
IRESS
Office Fit-Out
ND STUDIOS
Residential Design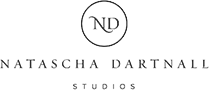 CENTURY LONDON
Members Club
"We have used Rise Art to add character and create a unique atmosphere in different areas of the room that reflects the new interior design elements recently installed. Our Creative Director worked with Rise Art to put together a collection that fits our brand and ambience. We are also organising art themed evenings with the artists to inspire our members and introduce the artwork. "
REBECCA HUGHES
Photo Shoot