Curious about commissioning art but not sure where to begin? This guide explores the history, the benefits and the how-tos of commissioning an artwork.
What does it mean to commission art?
Commissioning art is when a client hires an artist to create an artwork based on their request.
The history of art on commission is wide-ranging. Rulers and government bodies have commissioned portraits and statues to demonstrate their power, privilege and wealth for centuries. Historically, whether undertaken for status, immortality or propagandistic purposes, art commissions attest to how influential art can be on public opinion and how we understand the past.
Among the many globally celebrated commissions, you will find The Roman Coliseum. This was commissioned by Emperor Vespasian around A.D. 70-72 as a gift to the Roman people. Antoni Gaudí's unfinished La Sagrada Familia was commissioned by philanthropist Josep Bocabella in the 1880s. Leonardo Da Vinci's The Last Supper was commissioned by Ludovico Sforza, Duke of Milan, in 1494.
Later, Andy Warhol helped introduce art commissions into the mainstream. Throughout the 1960s, famous icons such as Mick Jagger, Diana Ross and Brigitte Bardot sought out collaborations with the Pop Art legend.
Can I commission artwork?
Yes! Commissioning art is no longer reserved for upper-class Renaissance collectors. You don't have to be a member of the royal family seeking a self-portrait nor someone with a mind-boggling budget.
That said, while you can be a commissioner, not all artists accept commissions. The artist has lots of things to consider before taking on a project. For example, how long will it take to make the piece(s)? Does your vision align with their artistic goals? With this in mind, there is no guarantee.
Why should you commission artwork?
There is something extraordinary about commissioning an artwork because it offers you a chance to have a personalised work of art that you can keep for life.
It is an undertaking that requires a lot of faith. You can develop a relationship with the commissionee, placing your trust in them to create whatever you visualise.
Commissioning a work of art also allows you to get involved in the artistic process, making it both a rewarding and creative endeavour. This personal involvement, again, instils the work with authenticity, intimacy and personal meaning. By blending your artistic thought and the imaginative craft of the artist, the outcome will be one-of-a-kind.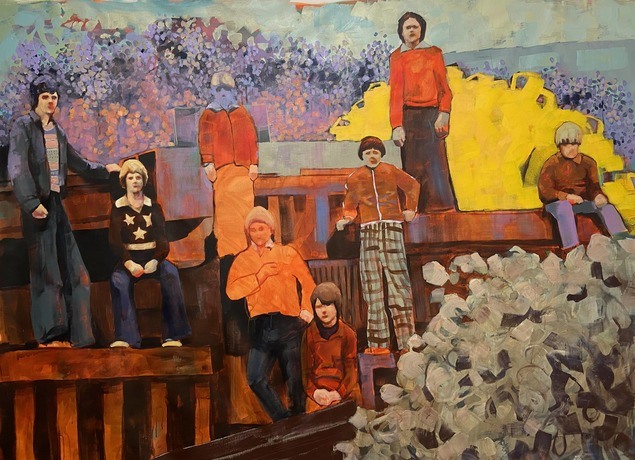 How do you commission art?
Select your subject and aesthetic
First of all, you need to decide on your subject matter and style. What do you want the piece to be? How do you envision it looking? And, with what materials would you like to make it? Be careful and selective with your preferred style and medium, and make sure you are well informed about the one(s) you choose.
Choose your artist
All artists are different. Not just in style and medium, but in work ethic, availability and career stage. A good place to start is by researching which artists are currently accepting commissions. Know the artist with whom you want to work and understand why you want to work with them. For instance, what is it about their style or portfolio that caught your eye?
Top tip: one way to ensure that you and the artist are on the same frequency is by investigating and comparing various samples of their past work. Be wary of expecting an exact replica, though!
Many artists are easily reachable via email, through their studio or manager. You only get to make a good first impression once, so be pleasant and professional in your commission endeavours.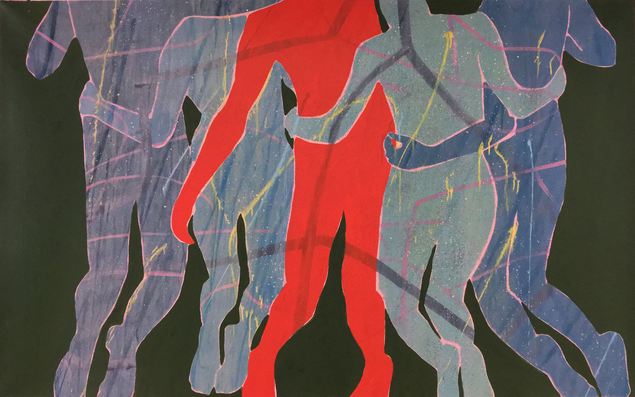 It's all in the details!
Have as much information ready as possible before making any requests. A few questions to ask yourself are:
Where will the artwork reside? In a lobby, bedroom or office?

What kind of materials do you want to use?

What aesthetic do you aspire to create?

By when do you need the artwork?

Do you have a reference image to help communicate your vision?

Are you prepared to put down a deposit? Most artists will not accept commissions without receiving a deposit payment first.
Remember, if your chosen artist accepts your proposal without any real clarity on what you want, you may be disappointed with the result.
Top tip: to temper any misleading expectations or unseemly assumptions, make sure you and the artist are transparent about what is or isn't possible.
Create a contract
Just like any business transaction, you will need a contract. Your contract should contain:
The price

Necessary expenses

Your payment terms (including any deposit agreements)

The timeline

The approval process

Agreed rights of the artist and you as the commissioner in case something goes wrong
Top tip: if you are unsure about the format of commission contracts, you can find lots of contract templates online from legitimate sources.
Stay connected with your artist or their studio
Maintain a steady and respectful connection with your artist or their studio throughout the process. Not to the point that you are stalking their progress(!); simply try to remain on the same page. Agree on some benchmark catch-ups. This way, the artist can expect to hear from you and be prepared.
Top tip: ask the artist how they prefer to communicate. Email? Telephone call? WhatsApp message? Be sure that they are comfortable with how you are reaching out to them.
Be patient
Along the same vein, be patient. Avoid acting like a metal-detector for flaws or delays. Give your artist space and the freedom required to complete the project within your agreed timeframe.
Remember, the best things in life are worth waiting for!