Tessa Houghton
Tessa Houghton creates dreamlike ethereal landscapes that are infused with light, texture, and infinite possibilities. Inspired by nature with its inherent symbolism and contrasts, the paintings attempt to explore themes of fragility and strength, transience and endurance, death and renewal. The most recent work pays homage to childhood and family and explores the strong emotional attachments we…Show more have with particular places and the memories that go with them.

'I believe in the power of suggestion and my paintings tend to hover between abstraction and figuration. The resulting images are ambiguous rather than definitive. I like the idea that they will trigger a memory or a sensation by being recognisable or familiar in some way and the final interpretation is left open to the viewer.'
Paint and other mediums are applied in a variety of methods so that intense layers of texture contrast with areas of smooth subtlety.Show less
"These works lie somewhere between abstraction and seascapes resulting in an ethereal, ambiguous atmosphere that leaves interpretation open for the individual viewers. Beautiful use of light and texture that seem to transport the viewer to another world."
Danielle Draudt - Rise Art Curator
Artworks by Tessa Houghton
Stay in Touch with Tessa!
Follow me for more information about my latest works and exhibitions
Tessa Houghton is featured in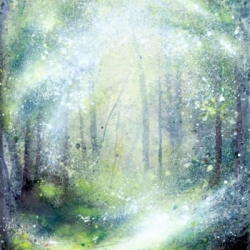 Out of the Studio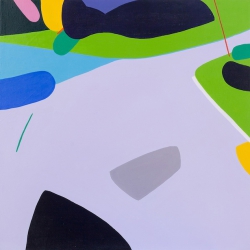 In the Studio
Out of the Studio