Lucy Gough has styled interiors photoshoots for publications like Livingetc and Sunday Times Style magazine. She's also worked with some big brands, including Marks & Spencer and Heal's. Although she's now based in London, Lucy's Australian roots remain a strong influence in her work. She writes a weekly blog post on the theme of 'Bringing the Outside In'. It just goes to show, you can take an Ozzy out of Australia but you can never take Australia out of an Ozzy.
We find out more about Lucy's life and work from the stylist herself.
Credit: Oliver Perrot Photography
Tell us about you & what you do.
I am interior stylist based in London. I was born and bred in Sydney, Australia but I have been here for 8 years now. I style photoshoots for various businesses, ranging from the high street to independent designers and high-end furniture companies. I also style residential and commercial interiors spaces and events.
What inspires you in your work and life?
Nature and the landscape. Maybe it is because I'm from Oz where the natural landscape is such an important part of our culture. People tend to spend their entire lives outdoors there. It has also inspired my favourite blog post that I write every week. It's called 'Bringing the Outside In' and shows my readers how to style their homes like an image from their favourite landscape.
Reclining Nude by Richard Colson
What inspired you to start working as a stylist and blogging about it?
I read all the interiors magazines I could get my hands on and became utterly obsessed by it all so I decided to change career from book publishing and pursue styling. I then started my blog when I left Livingetc magazine and wanted to have an online presence to start building up a freelance network.
How integral do you think art is to interior design?
It is important for someone's home to reflect their personality and art is an extension of one's personality. So, I think once you have created a interiors scheme- art and sculpture are the pièce de résistance- the final puzzle piece!
Are there any interior design trends you've spotted emerging in 2017?
Hockney has really inspired a nation with his art and I think people have jumped on the Hockney band-wagon due to his sell-out exhibition in London this year. There are all sorts of interiors and accessories in shops at the moment that are primarily pastel colours with pops of bright! Cobalt blue is a big one this year too- it's everywhere.
Lucy's Top Five Rise Art Picks
I love the punchy colours in this one. The colours are amazing and positive. I would love to see an entire house styled to reflect the colours in this painting.
I just love paintings of nudes. This one is a beautiful reclining figure that isn't just full frontal nudity - which I feel can be too much sometimes. And that cobalt blue colour in the blanket underneath her is exquisite. There is lot of energy in that colour.
I feel that change is so important globally right now. I would love to hang this in my son's room to inspire him to be the change he wants to see in the world.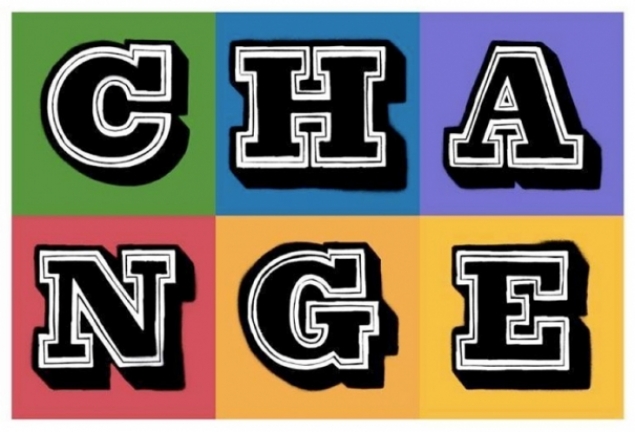 I like how subdued the palette is in this painting. I am drawn to the simple composition.
This has to be my favourite. It's quite Hockney-esque. The colours work perfectly in harmony together and make me feel calm and happy. I feel like I have been in the same position as the diver in the past. Feeling like I can do something until the final moment and I freak out and feel totally overwhelmed! In the end however, you are there so you have to take the plunge and do it. Everything always works out in the end!