The Rise Art Prize exhibition has kicked off with a bang (and many a Patron Tequila cocktail). Artists and judges came from all corners of the world to celebrate at our launch party and awards ceremony at House of Vans in London.
Our global judging panel, featuring 9 acclaimed artists - including Gavin Turk, Fiona Banner and Richard Wilson - and renowned curators and arts journalists, viewed the works in person on the night. After much deliberation, the judges cast their votes... and we're proud to announce the following winning artists.
Global artist of the year
Presented by YBA Gavin Turk.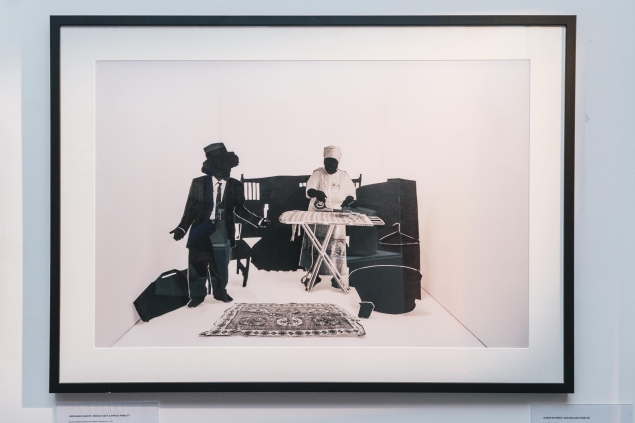 Beatrice Hodgkin, Deputy Editor of the FT How to Spend It Magazine, describes Lebohang's work as "poetic manipulation". "Her work," says Beatrice, "presents a clever dialogue on how we adapt nostalgic memory and truth."
Patrón Tequila UK Artist of the Year
Presented by YBA Gavin Turk.
PHOTOGRAPHY AWARD
Selected by famed photographer David Bailey and presented by Head of Exhibitions at Turner Contemporary Sarah Martin.
People's Choice Award
Presented by Serge DeNimes Founder Oliver Proudlock.
Sculpture Award
Chosen and presented by two-time Turner Prize nominee Richard Wilson (RA).
Tom's sculpture series reminded YBA Gavin Turk of his own work - high praise indeed.
Illustration Award
Chosen and presented by Hunger Magazine Editor Holly Fraser.
Claire Meadows of After Nyne magazine comments: "Kristjana's work is everything I look for in contemporary illustration. Aside from being technically brilliant, her use of colour for impact as second to none. I will be keeping a very close eye on her progress from here."
Drawing Award
Chosen and presented by Deputy Editor of FT How to Spend It Magazine Beatrice Hodgkin.
For regional judge Nina Mahdavi finds Nelson's drawings "both moving and flawless". She continues, "I personally love drawings and find that it's important to keep this craft alive. It brings an authenticity to the work that is often overlooked in the sea of contemporary art".
Naomi Edmondson, UK
Street Art Award
Chosen and presented by renowned urban artist Ben Eine.
Natasha Kumar, UK
Print Award
Chosen by acclaimed artist Harland Miller and presented by curator/writer Fatoş Üstek.
Emily Moore, UK
Painting Award
Chosen and presented by esteemed contemporary painter Antony Micallef.
For acclaimed contemporary painter, Antony Micallef, Emily's artwork is a "visually already complete piece. It knows what it is".
UK Young Artists of the Year
ELEANOR DENTON, UNDER 18 WINNER
WILLIAM DUNHILL TURNER, UNDER 18 RUNNER UP
SERENNA COPSEY, UNDER 12 WINNER
AMY SMITH, UNDER 12 RUNNER UP
A big thank you goes out to all the finalists and judges who helped along the way. Also, a special thank you to Flight Logistics/ShipArt for their support of the event as the Official Shipping Partner of the Rise Art Prize.
Some snaps from the launch party and awards ceremony...