Self-taught artist Genevieve Leavold is devoted to her artistic practice, continually exploring new ways to depict her own fascination with the natural world and our human connection to it. Her delicate drawings and paintings are created using a wide range of mediums, from the sophisticated monochrome of graphite on paper, to the colourful fluidity of oil on canvas. Here, she invites us into her beloved studio, and tells us all about the meditative rituals that fuel her energetic works, so read on to see behind the scenes and discover more about her elegant and minimal pieces.
When did you know you wanted to be an artist?
I think, like a lot of artists, I knew from a very young age that I was an artist. I am from a large family and grew up in an old house full of mystery and mayhem; we had no TV but loads of books and a big garden. There was this one book called Frederick by Leo Lionni which has always stayed with me. It's about a group of field mice who are gathering supplies for the winter months, and while all of the other mice gather corn and nuts for food, Frederick sits alone and gathers the sunbeams and the birdsong and the colours. I won't tell you the whole story because I don't want to spoil the ending, but it had a strong influence on me.

What was the first artwork you ever made? Can you remember?
I don't remember the first artwork I ever made, but I do remember teaching myself to draw horses from an old Pony Annual when I was about 8 or 9.

Tell me a bit about the process you use to create your work. What visions and inspirations are behind it?
It took me a while to find my studio process but I call it 'following the grasshopper'. I work with little A6 Sketchbooks or 10x10 canvases and immediately on arrival in the studio I use these materials just to make images. It's a kind of meditation, a way to get into the right headspace. From this process, something - a mark or movement - will jump out and I will follow this lead and start working on a larger image. I also have periods which are dedicated solely to research. I have learnt over the years that I work in cycles, and when a theme or expression becomes tired I need to go and refresh my senses - to go out in the world and gather the sunbeams, so to speak!
In terms of vision, the work I make is concerned with timeless subject matter; my paintings and drawings are an expression of the feeling of being alive in the world. The material subject matter, the forms, shapes and colours are all derived from nature and my environment. I recently discovered the philosophy of Eckhart Tolle. He writes about how humans give their attention and awareness of nature's power and beauty and, in return, nature gives us inner peace. This really resonated with me and my approach to life.
What's playing in your studio right now?
I have a tendency to obsessively listen to one band or singer while I work, so it becomes like a mantra or theme to a series of paintings. My current obsession is a group called Future Islands. I discovered them via a friend of mine and have fallen in love with their music.

What has been the greatest impact on you as an artist to date?
Moving to Belgrade, without a doubt. The experience of taking myself out of context and focusing on developing a practice in a different environment has given me so much. For the first time in my life I have been able to dedicate hours and hours to making work… to making mistakes and to learning my craft.
Give us a quick one or line about your studio space - what do you love about it?
My studio is my sanctuary, as Virginia Woolf famously wrote: "A woman must have a room of her own if she is to write..." Well, I think it's true if she is to paint!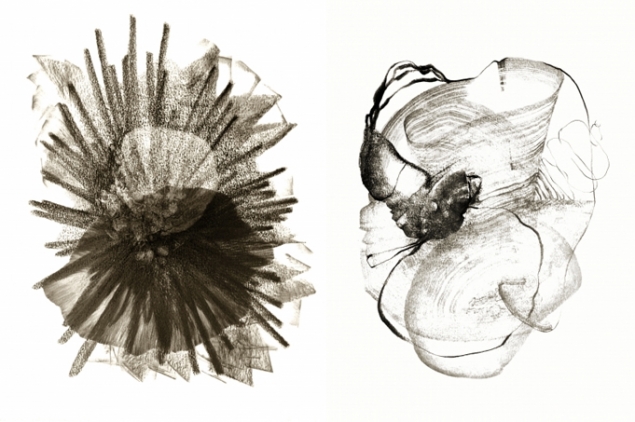 Minimalist design schemes are timeless, and can be easily emphasised with the strategic use of art. Works that are low on colour and form, but high on technique are the epitome of style and sophistication. Browse our curated collection of minimalist works and be inspired to achieve pared back impact in the home.