It's nearly time for the Rise Art Prize awards ceremony and exhibition launch party. The big night is set to begin with our global judging panel reviewing the artworks by our 25 finalists, and choosing a Global Artist of the Year and UK Artist of the Year. And who better to have on the panel than a group of 9 artists who've made it to the top themselves? We present to you, in no particular order, our Rise Art Prize artist judges…
Gavin is a YBA artist who has pioneered many forms of contemporary British sculpture now taken for granted - including the painted bronze, the waxwork, the recycled art-historical icon and the use of rubbish in art.
2. FIONA BANNER
Fiona's work centres on the problems and possibilities of language. The Turner Prize nominee creates pieces that encompass text, sculpture, drawing, film and installation. Fiona became known for her early written transcriptions of Hollywood war films such as Top Gun and Apocalypse Now.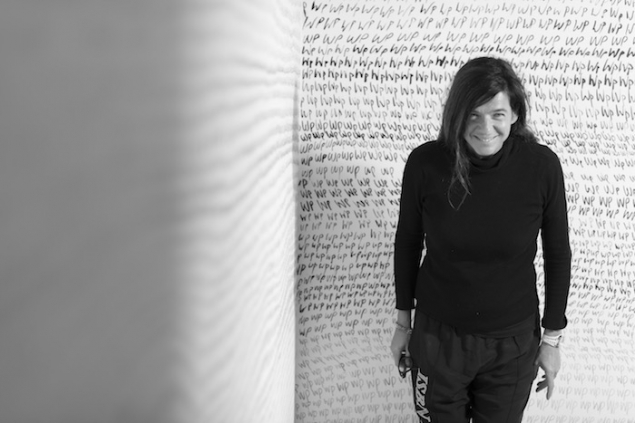 3. HARLAND MILLER
Harland is an iconic British artist and writer best known for his large-scale canvases of Penguin Book covers. The Chelsea College of Art graduate combines the classic visuals of Penguin Books with his own satirical titles. Looking for an artist who's hot right now? Harland is your man.
4. DAVID BAILEY
David is a pioneer of contemporary photography. The British photographer is credited with photographing some of the most compelling images of the last 50 years. He's captured iconic images of legends like The Rolling Stones, Damien Hirst and Kate Moss.
Hush's unique East-meets-West infused style combines elements of Street Art, Figurative and Fine Art. The British-born urban artist is internationally recognised and holds sellout shows in the US, UK and Australia. Hush has collaborated with other artists like Dan Baldwin, as well as luxury brands like watchmaker Hublot.
6. ANTONY MICALLEF
Antony is a British artist who's recognised as one of the finest painters in contemporary art today. He was tutored by the great landscape painter John Virtue, who was taught by renowned post war painter Frank Auerbach. In 2000, Antony won second prize for the BP Portrait Award.
Bruce is a leading figure in the British contemporary art scene. The Scottish artist is highly regarded and his sculptures, paintings and performance art have influenced artists at home and abroad.
8. RICHARD WILSON
Richard is one of Britain's most renowned sculptors. He has been nominated twice for the Turner Prize and has represented Britain in the Sydney, Sao Paulo, Venice and Aperto Biennials, plus the Yokohama and Aichi Triennials. He was elected a member of the Royal Academy in 2006.
Ben is a street artist based in the UK whose distinctive typography-style murals can be found dotted throughout London and in numerous European capitals. His work is so acclaimed that David Cameron gifted Barack Obama one of his paintings back in 2010.