What a year it's been. As 2017 comes to a close, the Rise Art team reflect on the year's highlights and celebrate some of the (very many) achievements across our Seller, Development and Marketing departments. So in no particular order....
1. Rise Art Prize launch
This year was a first for this international artist of the year competition and the whole team is proud to have been a part of promoting existing sellers and new artists as part of the Prize. We had works submitted that spanned 5 global regions. 16,000 artists were reviewed, 2,300 artists submitted to the competition and 26 outstanding finalists were selected.
In February 2018, the finalists will be judged by an elite panel of art world heavyweights such as Gavin Turk, Fiona Banner, Harland Miller, David Bailey and Sarah Martin - to name a few. Judging will take place at our finalist exhibition in February at House of Vans, Waterloo.
Through the Rise Art Prize we are proud to celebrate exciting artists based locally and internationally - artists who we consider to be the next 'ones to watch'. Keep your eye on the likes of Tom Waugh, Hiroshi Sato, Nelson Makamo, Heja Rahiminia, Lebohang Kganye and Fred Ingrams.
2. National Youth Arts Trust Charity Auction
In September Rise Art hosted a successful silent auction in partnership with the National Youth Arts Trust. Together we raised over £10,000 and helped provide underprivileged children with access to the performing arts. Some of our (generous) headline artists were Kristjana Williams, Magnus Gjoen and Mikela Henry-Lowe.
3. Supplying artwork for corporate and trade
This year our Seller Team added a number of impressive trade and corporate clients to the Rise Art books. Companies around the world have used our curatorial service to deck out residences and offices with artwork of all styles.
4. #GreatArtForEverybody
In October, Rise Art presented London with a live exhibition. We bodypainted 5 nude models to look like famous artworks by Lichtenstein, Van Gogh, Picasso, Mondrian and Munch with the aim of encouraging the public to engage with visual art.
It's our mission to make great art accessible to everyone - so our models made their way across London, starting at Charing Cross Station and finishing on the Millennium Bridge. Our moving exhibition made quite the impact. Rise Art hit the headlines in over 62 publications. Plus, our CEO Scott Phillips was interviewed on London Live.
5. Renewing Our Technology
Rise Art is a tech company at heart. We believe in the combination of art and technology to deliver the best user experience and allow anyone to discover, love and buy artworks from artists globally. In 2017 we've focused on improving that experience by using some of the latest technologies available. Our development team has been working on a brand new recommendation engine that uses the latest machine learning and AI technologies to personalise the Rise Art site to our users' needs.
We've also invested in machine vision, which allows us to extract information from artworks to improve our search, filter and recommendation functions. Finally, we have launched a completely new look and feel to our site, with a new brand and design as well as a new home page and shop pages which are faster, and work better across devices.
6. Decking Out the Trafalgar hotel
Rise Art supplied artworks for the refurbishment of a new luxury hotel in Trafalgar Square. Our curators placed works in the main restaurant, the lounge bar and in the communal areas (over 20 artworks overall). Some of the notable artist in the project include Karenina Fabrizzi, Hormazd Narielwalla, Miguel Vallinas Prieto and Sarah Thomas.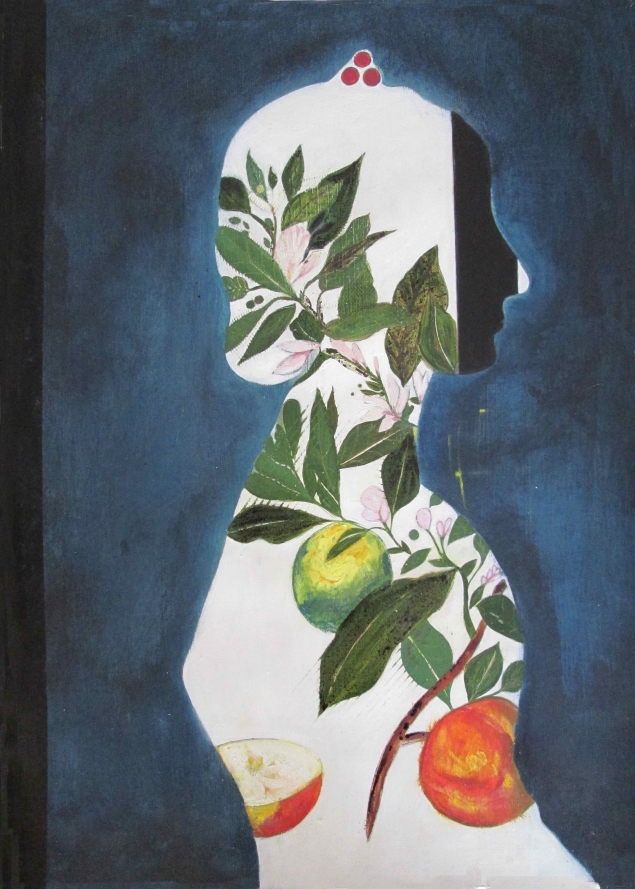 7. Customer Service
We've made vast improvements to the quality and efficiency of their customer service through enhanced engagement with both artists and clients, as well as a more organised approach to closing orders. As a result, we have an overall rating of 4.8 stars on our shop reviews.
From the beginning of the year we've increased the percentage of orders closed within the first 3 days from 29% - 37% which means customers are receiving their works much more efficiently when compared with 2016. We aim to top that figure moving into 2018.
8. Showcase at CASS Art
Rise Art partnered with CASS Art to showcase a selection of the extraordinary art available on our online gallery. This pop-up exhibition is housed at CASS Art's flagship store in Islington until the 4th January, so be sure to check it out before the new year. Included in this show is high-profile contemporary artist Bruce McLean, as well as Robert Bloomfield and Louise McNaught.
9. Seller Events
In May and November we hosted two events which celebrated the success of our Rise Art sellers. Artists came from all over the UK (including Cornwall and Worcestershire) to get top tips from our curatorial team that would help generate new sales. After the events we saw more sales from sellers that attended. Success!. Our sellers who couldn't make it or live abroad were missed and we hope to include them more in our events moving forward.
10. Art Personality Test Makeover
In 2017 Rise Art set about developing an Art Personality Test like no other. We put our technological know-how to the test (literally) and combined the functionality of our newly developed recommendation engine, powered by machine learning and AI, with special research commissioned from a consumer psychologist to come up with a true online art matchmaker. The test is currently in the final stages of development, set for beta release in the New Year and a full PR launch come Spring 2018. The best way to find great art you'll love on the internet.
Rise Art has had an extraordinary year and our mission to bring great art to everybody has certainly come through the events we've held, the technological progress we've made and the partnerships and collaborations we've established. We can't wait to see what 2018 holds for us.
Happy New Year from all the team.