Most of us will have holiday memories that include visiting a museum – the Louvre in Paris, London's British Museum or New York's Met. But have you ever been to a unique and unexpected museum during your trip away? Featuring vampires, fake art and frogs, here are six of the world's weirdest museums.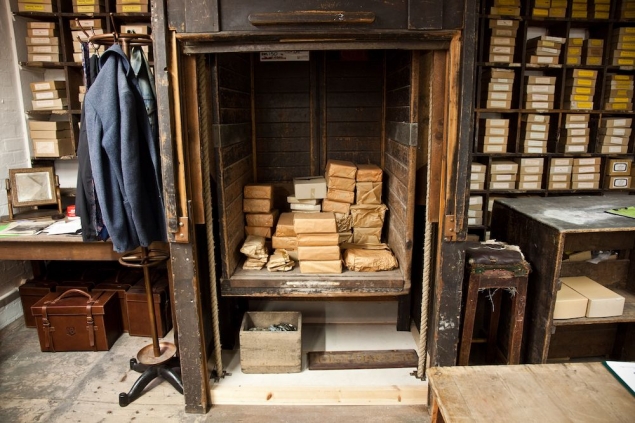 Miniatur Wunderland is the world's largest model railway, with its own miniature airport. There are over 1,300 trains which travel between cities and take scenic routes, from the Swiss Alps to Norway's Fjords. Twin brothers Frederick and Gerrit Braun started creating Miniatur Wunderland in 2000 and, so far, it costs a staggering £8 million!
Baden-Baden is a beautiful spa town in Germany's Black Forest. It's also home to the Frida Kahlo Museum. A shrine to the Surrealist painter from Mexico, it's appropriately surreal. It houses 100 masterfully hand-painted copies – by anonymous Chinese artists – of the artist's most famous works. Faux-Frida, yes. But brilliant too.
Forget the Louvre. If you're in Paris, you need to experience the Musée des Vampires. Jacques Sirgent, writer and self-proclaimed "vampirologist" has opened his personal collection of vampire paraphernalia to the public. Expect vampire films posters, masks and an anti-vampire protection kit from the 19th century!
Birmingham's Coffin Works is a unique museum about, you guessed it, coffin making. Shelves and workbenches are full of original stock and tools of the trade. The museum offers tours, telling stories about the firm's history of making coffin furniture for the famous, including Churchill, Chamberlain and even the Queen Mother.
Ever wondered exactly how tomato paste is made? Get yourself to the Tomato Industrial Museum in Santorini and take a look inside this old factory. Also an arts centre, it hosts exhibitions, events and films (not exclusively tomato themed).
Over 500 stuffed frogs fill Froggyland in Split, Croatia. You'll find the frogs exhibited in everyday human scenes, from learning at school desks to shopping and playing music. The museum website welcomes you with the noisy ribbiting of frogs!