Jonathan Alibone
'I intend my art to not so much reveal and illuminate, but to deepen mysteries, to declare the strange, and even terrifying, in the familiar, the overlooked, and the everyday around us.'

Alibone's practice is continually evolving, shifting restlessly from figuration, to still life, to eerie landscapes with forbidding structures, and then back again. Whatever the subject, Alibone's work…Show more returns to those themes and motifs that characterise his distinctive vision. His art trades in ambiguity, inviting, and resisting interpretation. The viewer is invited to explore a precarious world that is recognisable, yet also strange and unknowable. It evokes an unsettling and traumatised territory, which can be understood as both a physical and a psychological landscape; a contested frontier that lies between the safe and familiar, and something desolate, threatening and uncanny.

Alibone has exhibited widely, and his work is held in collections in the UK, Europe, Russia and North America.Show less
"Jonathan's paintings and drawings instantly evoke memories of family photographs and photojournalistic magazines from the 20th century. Yet the anonymity of many of his subjects and lack of contextual information requires the viewer to fill in the blanks. It's Jonathan's ability to stimulate an inner dialogue based on one's own cultural experiences that makes his work intimately contemporary rather than a static commentary on the past."
Kathryn Roberts - Rise Art Curator
Artworks by Jonathan Alibone
Stay in Touch with Jonathan!
"Follow Jonathan to receive first access to new works for sale and the latest updates on events and activities."
Jonathan Alibone is featured in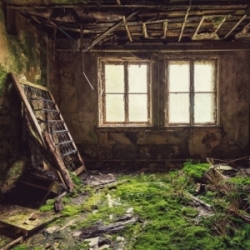 Inside Scoop