After a Summer that threatened the very foundations of the physical art world, its fast return to business-as-usual both disturbs and comforts me.
On one hand, it betrays a kind of resistance to progress. The last six months have forced innovations in the way that art is exhibited and consumed, many of which have made it accessible to larger audiences than ever before. Following this, it seems a shame to see gallerists return to the old status quo with such zeal.
However, as these exhibitions show us, physical exhibitions are a necessary part of the art world. Whether for new graduates to get their work in front of the right people, for the importance of an artist's medium to be given its due attention or for curators to create immersive new worlds within exhibitions, bricks-and-mortar galleries will always perform a vital function.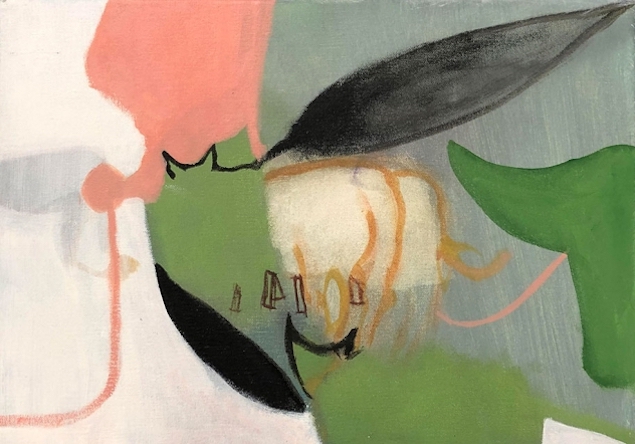 I recently read an article arguing that we won't remember much of lockdown, owing to our brains' habit of using place and space as tools to form memories. Our clearest memories are those that we can link to specific places. This habit becomes a pressing issue for graduating MFA students at RCA, who were told that their degree show will be moved online.
As well as being an opportunity to show the product of years of work to friends and family, degree shows are speed-dating events for graduates and those with the power to unlock post-college opportunities for them. Curators, critics and others with such power can help promising young artists kick-start successful careers. The worry this year is that, after months spent scrolling through various online exhibitions, these gatekeepers will quickly forget those special artworks and artists who, had they seen and met them in person, they might have deemed worthy of more attention.
A number of galleries, including Fitzrovia's Fold, are offering their spaces to hold unofficial degree shows. Time will tell how helpful these exhibitions will be for this cohort of graduating students, but at least they will spare us the screen-fatigue.

Dahn Vo's upcoming solo show at White Cube's Bermondsey gallery promises to "continue the artist's in-depth exploration of issues surrounding personal and collective identities, history, society and politics." Vo's work often demonstrates how these themes are present in the physical objects he uses in his installations, showing that an artist's materials are not simply passive substrates that the artistic process imbues with meaning.
He explores the histories embedded in these materials, often leaving them more or less untouched and able to speak for themselves. For his last London exhibition, Cathedral Block Prayer Stage Gun Stock at Marian Goodman, he recreated a woodworking workshop within the gallery using tonnes of walnut wood from Sierra Orchards.
At first, the wood seems like a value-free medium; a mere means to realise the artist's vision in the gallery. However, it is really through the wood itself that Vo reveals a complex and painful story. Sierra Orchards is owned by Craig McNamara, son of Robert McNamara; the United States Secretary of Defence who played a major role in escalating the country's involvement in the Vietnam War. Vo himself was born in Vietnam, and forced to flee with his family in 1975.
These facts illuminate the physical materials in a new way, the sights and smells they bring to the gallery (and, in turn, the viewer) become part of a personal and worldwide history, bringing up questions about identity and justice.
APT (Art in Perpetuity Trust) is an artist-run studio and gallery block in Deptford. Since 1995, the space has held small exhibitions, giving emerging artists and curators the opportunity to create their own mini-worlds within the gallery.
This group exhibition curated by Hot Desque, a curatorial partnership between artists Lizzy Drury and Neena Percy, promises to showcase work focussing on the themes of metamorphosis and transformation. As we look to the post-COVID future these themes are more important than ever. the destruction and change that we have experienced demonstes that an alternative vision of the world might really be possible.
I am particularly looking forward to seeing the late Elly Thomas' installations. Her fleshy, Franz-West-meets-Philip-Guston sculptures come together to create a space defined by play, colour and otherworldly forms. Given the more dull current circumstances I hope that immersing myself in this exhibition will transport me to Thomas' world, even if only momentarily.