August has been a whirlwind. Of school holidays and temperamental weather. Of Brexit trade negotations and talk of nuclear threats. What awaits us in September? Well we can't predict the next political upset. And BBC weather only gives us a 10-day forecast (it's looking pretty pleasant actually). What we can tell you though, is that there are some great exhibitions and activities coming up in the art world - a number of which involve our very own Rise Art artists.
Before we get into upcoming events, we do have to boast.
Artist Achievements
MonoVisions Black & White Photography Awards | Anup Shah
Kenyan born wildlife photographer Anup Shah has won the Black & White Series of the Year Prize at the 2017 MonoVisions Awards. Regular visits to the Nairobi National Park over the course of his childhood instilled in Anup a fascination with wildlife that would become the foundation of his career.
National Open Art Competition | 3 Nominees
Our very own Richard Colson, Nicola Beattie and Patricia McParlin have been shortlisted for the National Open Art Competition. The competition, now in its 21st year, accepts submissions of original artworks - specifically paintings, drawings and art photography.
artist events and exhibitions
Christie's Charity Art Auction | Rays of Sunshine
When? 7th September, 6:30pm (online auction in session now until 4:30pm on the 7th)
Where? Christie's, 8 King Street, London
Tracey Emin, Peter Blake and Dave White are contributing works for Christie's upcoming benefit auction for Rays of Sunshine. See the works on auction here.
Dave White's Orangutan print is being auctioned.
Conceal / Reveal | Aisling Drennan's Debut Solo Show
When? 1st September, 12-5pm
Where? 5th Base Gallery, London
Aisling Drennan opens her debut solo show today. This is an exciting marker in the road for the Irish painter, who's known for her playful compositions and flamboyant palette.
Dreamers | A Group Exhibition Featuring Michelle Hold
When? 2-3rd September
Where? Moleto, Italy
Michelle Hold has organised a group show in the village of Moleto, Northern Italy. The exhibition features artists who explore states of consciousness - and Michelle's layered abstracts make a powerful addition to the artworks on display. The artist also has a solo exhibition coming up in Valenza, called 'Turning Inside'.
events to put in the diary
1. Grayson Perry @ The Serpentine (until 10th September) LAST CHANCE
Book your tickets for The Most Popular Art Exhibition Ever. Because it is. You'll queue for ages.
2. Giacometti @ The Tate (until 10th September) LAST CHANCE
See the Swiss artist's famous elongated figures in the flesh. It's rare to see such an extensive collection of his sculptures and drawings. Find tickets here.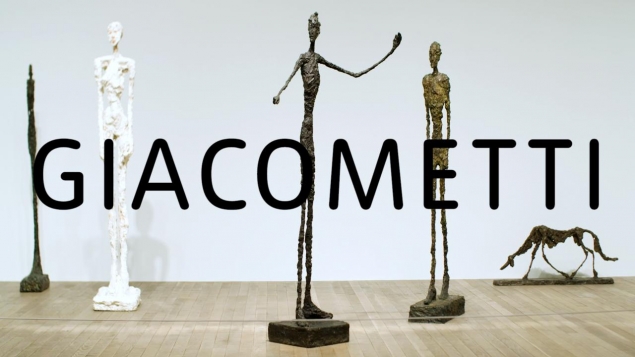 3. London Design Fair @ The Old Truman Brewery (21-24th September)
This is such a fun way to spend a day out with friends or the fam. Around 500 exhibitors from around the globe showcase all things craft. Get tickets on Eventbrite.
4. Basquiat @ The Barbican (opens 23rd September)
Boom for Real. What a title. This is the first major exhibition of Basquiat's work in the UK. Experience his bright, edgy style closeup. Buy your tickets here.
5. Jasper Johns @ The Royal Academy (opens 23rd September)
"One hopes," Jasper Johns once said, "for something resembling truth, some sense of life, even of grace, to flicker, at least, in the work". Something Resembling Truth is set to offer an ultra-impressive collection of the American artist's paintings, sculptures, drawings and prints.
that's all folks...
... but if you'd like to keep going, browse our Head Curator's August picks.