In today's busy world of around the clock access, anytime anywhere, many of us work from home to enable flexible work hours and help to achieve our daily goals. I am one of those many. I often work from home twice a week, and let me tell you, my home, like many city dwellings does not have a dedicated study. It's a challenge to say the least. I couldn't get myself in the right head space, I was easily distracted and I also hated that my work was encroaching on my personal life space. Lines were becoming blurred and I needed to make some changes to create a space in which to work, so in this blog, we're going to show you how to define a work space with art.

Like any functional space, the light, size and shape is the primary consideration when choosing what to hang where. Unlike in a living room or kitchen, the art you surround yourself with when working needs to instill a sense of energy, focus or creativity. It could be something bold to get your creative juices flowing, or maybe you like to be surrounded by something more unobtrusive and calming. Whatever your preference, good art can do more than just define a workspace, it can make it.
1 City Sleek
Even if you have a small dedicated work area, you can still define your office space from your living area with some simple styling. Combine these minimalist black and white photos with contemporary furniture to clearly define the workspace while maintaining the open, loose feel of the overall room. Something to inspire, but not overpower.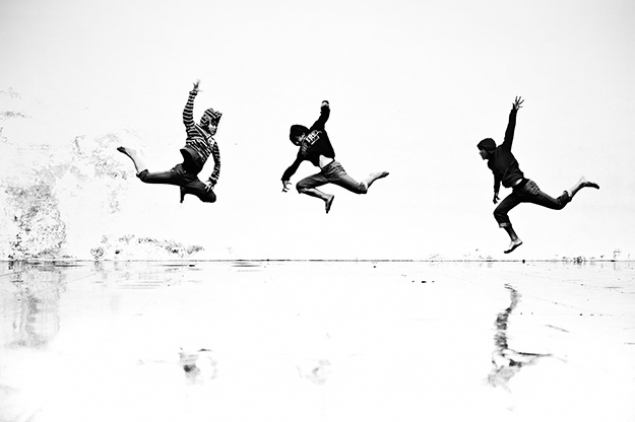 2 Playful Prints
Sometimes all it takes is a single wall space to create your home in which to keep your nose to the grindstone. However, a gallery wall of playful artworks can turn it into an inspired, fun space. To get a similar look, select a combination of medium and large prints and frame individually – remember, what makes this work is that sense of randomness, you are not going for a uniform look here, but you are going for pieces that work in unison.
3 The Pop-Up Work Space
These images show that you don't have to have a separate room in which to work. By introducing imaginative hanging techniques and surrounding yourself with artwork that is hung or perhaps clipped onto a notice board will create a cocoon for productivity and identify the zone as a workspace. To create a look like this, choose a selection of smaller pieces that are hand-painted or drawn that you can easily pin up and mix and match with photos or personal mementos.
4 Maps Made in Heaven
This is a great idea for travel lovers who want to bring some of their worldly inspiration into their work space and it can add a studious look to any space. Of course, you don't have to roll out the vintage maps; there are myriad takes on the traditional map such as this magical illustrative piece by Kristjana Williams.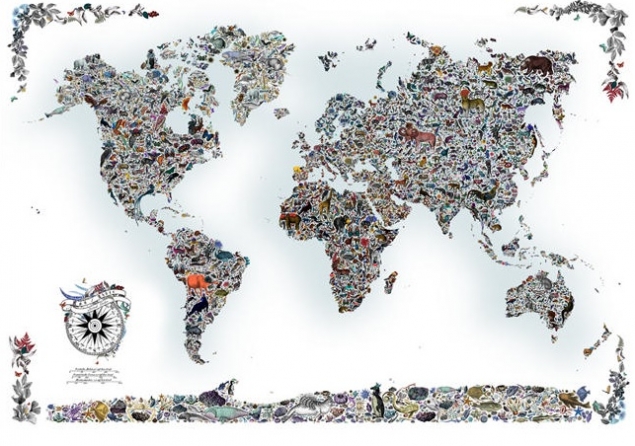 5 Biophilic Design – Bringing The Outside In
Bringing nature into the office is a hot topic when designing a workspace right now, and for all the right reasons, namely its positive impact on employee productivity. This piece shows us how you can recreate the look for your home office through a combination of nature inspired art and clever planting accessories.