Did you know that art can improve your well-being? Throughout history, artists have used art as a therapeutic outlet for their mental health issues. Today, GPs are prescribing art classes as a means of overcoming anxiety and depression. Whether you want to be more creative, find a new hobby, or make space for mindfulness, an art class could be the answer. Here are 5 of the best art classes in London.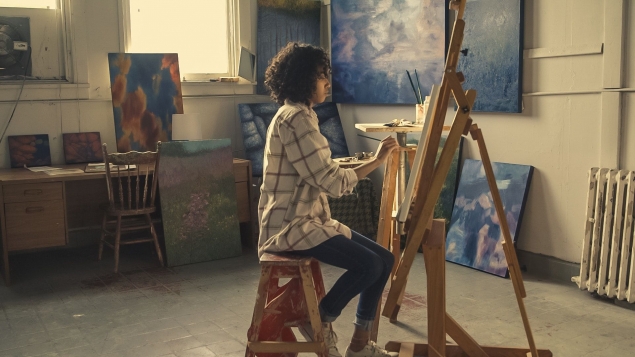 1. Saturday Life Drawing in Shoreditch
Every Saturday the Royal Drawing School runs a life drawing class. It's open to all levels, and you can attend during the morning, afternoon or all day. There will be a different model each week with a variety of poses, both long and short. It takes place in the School's Shoreditch Studios, with a tutor on hand to give you guidance.
https://royaldrawingschool.org/courses/public-courses/saturday-life-drawing-drop-in-places-available/
2. Pottery at The Kiln Rooms, Peckham
If you haven't picked up a piece of clay since school, it won't matter at The Kiln Rooms. You can take part in a 5-hour taster session or a 4-week beginners' course where you will learn all the basic techniques, including throwing on a wheel. Bring an apron: it gets messy!
3. Colour painting at the Royal Academy
The RA's 'Colour through acrylic and watercolour' class takes place over a weekend. It gives you the chance to experiment and express yourself through colour. It concludes with a drinks reception at the gallery – classy!
https://www.royalacademy.org.uk/events/tag/courses-and-classes
4. Hampstead Heath photography workshop
Want to up your Instagram game? This one-day workshop allows you to snap nature, wildlife and the spectacular setting of Hampstead Heath. You'll learn about contrast, tone, texture, and composition. The class includes editing and printing tutorials, so you'll leave with a print of your work.
http://matthewmaran.com/event/hampstead-heath-photography-workshops/
5. Printmaking at Heatherley School of Fine Art, Chelsea
Spend your Saturdays learning to print. This 12-week course covers etching, aquatint, drypoint, woodcut, lithography and silk screen. Taught by practising printmakers in a custom-built studio, you're encouraged to develop your own direction and creative style.
https://www.heatherleys.org/all-courses/part-time-courses/
Ruth Millington is an arts and culture blogger, freelance writer and art historian.