Rise Art presents an exclusive collection of hand-finished prints from Pure Evil.

Pure Evil, AKA Charles Uzzell Edwards explores ideas of the macabre and rebellion in his work. He is best known for his prints of tragic celebrities, created in a heavily graphic street art style. Pure Evil takes his inspiration from Haring, Warhol, Basquiat and Picasso, as well as Californian graffiti in the 90s and street art of the 00s.

For his Rise Art collection, Pure Evil hand-finished a selection of his iconic prints with chalk, pen and various inks, including Japanese Magic ink.
Tell us a bit about the work you create.
I like to paint dead people and I make them cry. It comes from a place inbetween Pop and Street Art. Having said that sometimes I like to make things out of neon and perspex and collage, and I have a little vampire bunny character that I like to draw everywhere. It's pretty simple stuff because I like things to have a strong symbolism.
How would you describe your style?
I'm inspired by Haring, Warhol, Basquiat and Cobi, Barcelona's 1992 Olympic Mascot. I'm also inspired by Picasso although you would never be able to tell. Graffiti hit me in San Francisco in the 90's and then I got into Street Art in the 00's.
What's an average day like in the studio?
It's not normal at the moment because my wife and I just adopted a little boy so I make art when he sleeps, and when I am dreaming.
Tell us about your new limited edition series exclusive to Rise Art.
I created a special collection of handfinished prints for Rise using all my lovely inks and chalks and an amazing kind of bingo dabber called KRINK. It's a lot of fun.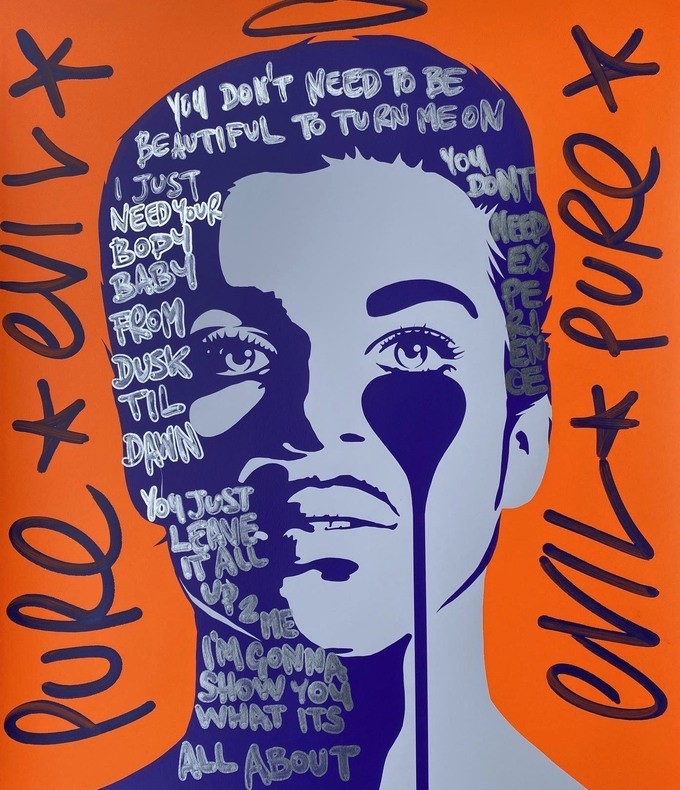 Are you currently working on any other exciting new projects?
I just booked a booth at SCOPE art fair in December which is going to be great fun. I am hoping to do shows in Bogotá and Tokyo soon, and I have a new secret print project coming, it's all pretty exciting.