The art world has gone old school this year, with blockbuster exhibitions at major galleries like Tate and the Royal Academy that turn our attention back to the painting tradition. What is it that powers painting through the centuries and why are we seeing a sudden surge of interest in the old school painting of establishment? 3 of the biggest London exhibitions on at the moment give us some clues.
1. MODIGLIANI | TATE MODERN
Until 2nd April (Catch the show this weekend before it closes.)
The serene paintings on display give no hint of the difficulties their creator faced over the course of his short life. Amedeo Clement Modigliani was a tormented and impoverished alcoholic whose talent went unrecognised in his lifetime.
The artist tragically died at 35 having enjoyed only one solo exhibition - and even then the show was shut down because his nudes were considered inappropriate and obscene depictions.
Tate Modern's show is exactly what we would expect from Modigliani: beautiful, elegant portraits that are instantly recognisable. But there is an unexpected highlight, and one that excites us art-tech junkies at Rise Art. The Tate Digital team has collaborated with Preloaded to create a reconstruction of Modigliani's Parisian studio in virtual reality. Put on the VR headset and you're immediately transported back in time to early 20th Century Paris and to the very site of Modigliani's creation.
2. CHARLES I KING AND COLLECTOR | ROYAL ACADEMY
Until 15th April
It's not surprising that this exhibition has received a number of 5-star reviews. With some of the biggest names in art history on show plus loans from the heavyweights of the museum world and the Queen's Collection, what better way to celebrate the RA's 250th anniversary than by reunifying Charles I's collection?
The show is an exciting and simultaneously sombre glimpse of what could have been. It's an absolute must-see before all the works disperse again.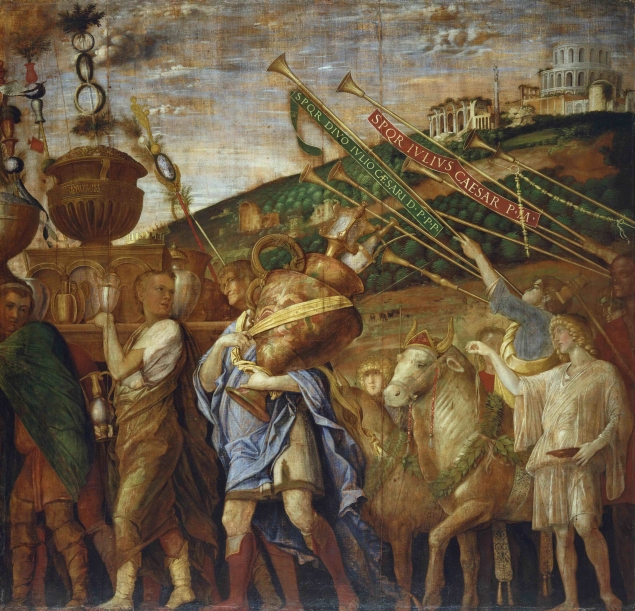 3. ALL TOO HUMAN | TATE GALLERY
Until 27th August
Freud and Bacon are the stars here and they don't disappoint. Freud's early portraits are particularly impressive. But there are some unsung heroes and, more importantly, heroines in this exhibition who were creating profound figurative works during a time when abstract art was the 'in thing'.
Paula Rego is a personal favourite, with powerful works that are bursting with narratives and relationships that entangle the viewer. As a whole, the exhibition reaches levels of intimacy that could only be achieved through the subject of human beings.
Art world trends will come and go, as they've done for centuries, but the painting tradition is very much here to stay. Why? In my view, it comes down to the emotive power of the medium. From the meticulous application of paint in Freud's intense early portraits to the layers of paint applied and scraped back in Auberbach's expressive portraits, paintings have always, and will always, be the go-to form for capturing emotion - that of the subject as well the artist.