Punk London has come to town, celebrating 40 years of Punk's subversive culture, with events happening all across the city this year, and Jessye Bloomfield has been on the hunt to find her top picks of what's happening right now. So for a weekend full of art and anarchy, check out her recommendations and learn all about Punk right here.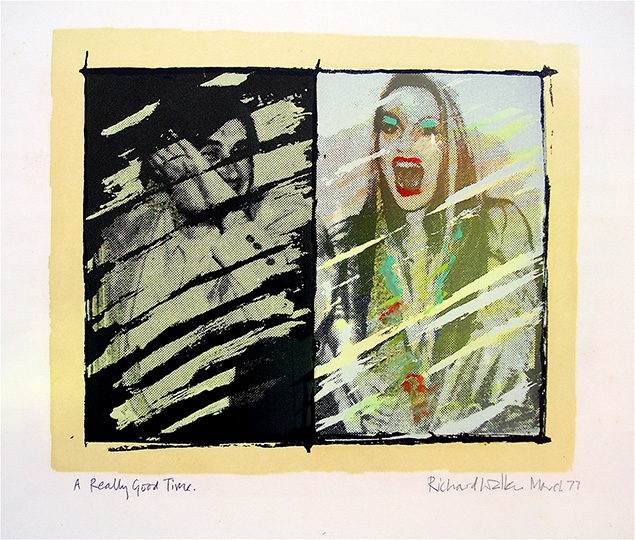 After a flurry of youth subcultures emerged from the post-war devastation in Britain, including Teds, Mods and Skinheads, Punk came along in the 70s as a true and lasting expression of rebellion, rallying against traditional notions of gender, family and hierarchy.
Punk shared the values of the Situationist International art group, which inspired many early Punk artists and musicians, and who fought against the consumerism of 70s Post Modernism. Punk also drew on the anarchist 'anti-art' of Marcel Duchamp and Dadaism, sharing its confrontational and non-conformist approach. Inevitably Punk became popular with art students who also embraced it as a music and fashion statement.
To celebrate Punk London, a number of London galleries are showcasing the best of British Punk art and photography.
PUNK at Michael Hoppen Gallery
The Michael Hoppen Gallery is presenting a series of vintage press prints which capture Punk's early days in 70s Britain. Look out for Punk's famous faces - the likes of Punk fashion queen Vivienne Westwood, and music icons Johnny Rotten and Siouxsie Sioux. The gallery's Kings Road location also has its own Punk ties; it was once a counterculture epicenter, with Vivienne Westwood's famous shop SEX further down on World's End.
Punk 1976-78 at the British Library
The British Library has dug into their archives and come up with a rare collection for this exhibition. They've unearthed some of the best examples of Punk zines, records, recordings and flyers to celebrate Punk's music and artistic outpourings and its enduring influence on British culture.
"Punks influence on music, movies, art, design and fashion is no longer in doubt" – Malcolm McLaren
Punk: Its Traces in Contemporary Art at MACBA, Barcelona
For our International readers and anyone planning a visit to Barcelona this summer, MACBA is also saluting Punk culture with its exhibition Punk: Its Traces in Contemporary Art. The show focuses on Punk's critical voice and its DIY ethos.
And for the final act …
This November Joe Corré, former 'underwear king' and son of Vivienne Westwood and Malcolm McLaren, plans to publicly burn £5million worth of Punk memorabilia as a protest against Punk London, claiming Punk does not belong in the mainstream.
A Punk protest, a publicity stunt or a Situationist happening? I'll let you decide…
Visit punk.london for more!
Rise Art'S Punk Picks
Share this article