Drawing upon apparatus such as helium balloons, string, and those smoke canisters things they use in paintball machines, Irby Pace is able to create the mysterious clouds of coloured smoke that bestow each of his images.
Pace explains, 'With Pop! I am creating another way to view the traditional landscape through photography. I am painting the sky with clouds of colored smoke which are released via canisters that I am levitating into the physical space." He adds, "As a child I would take things apart and figure how they would function only to put them back together again or how to make them do something else. When approaching art making I am bringing this same childhood obsession, how can I use technology to turn art on it's head. With my work I want to continue to mix classical art techniques and imbued it with new technology.'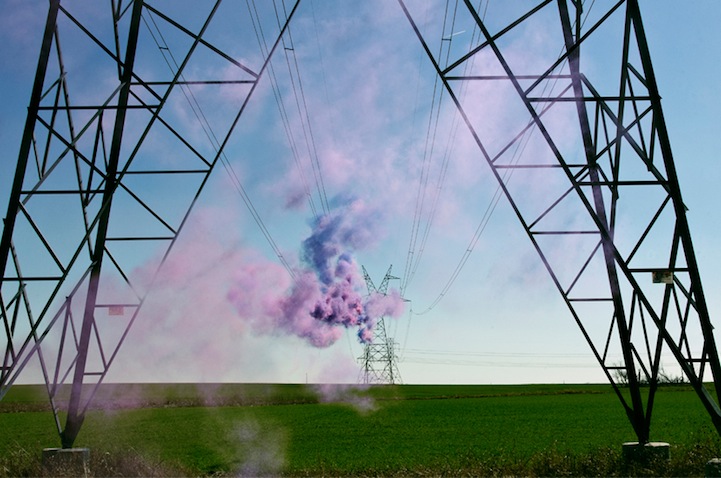 Images courtesy of My Modern Met and view Irby Pace's website here.
And if you want to keep track of the best in Art and Design, Take our ART STYLE QUIZ and BECOME A MEMBER. It is free and you'll get access to the best new art from top Museums, Galleries and Artists.