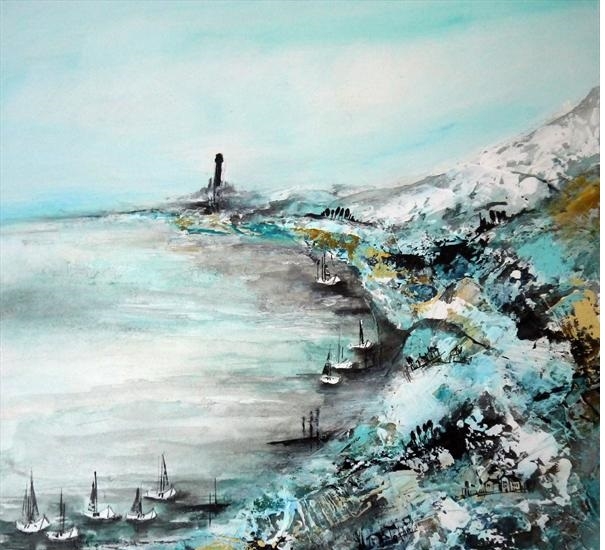 Paintings - 61cm x 61cm
About this Artwork
Artwork Details
Contact Us
The Coast

A deeply textured, almost realistic yet abstract seascape / landscape painting of the sea, coastal rocks, boats setting sail off the beach and the windmill in background. With it's beautiful and calming scenery I just had to capture it in my own style.

Aditional Information

This Artwork includes our partners minimum 7 day no-hassle return policy (custom framed art excluded). Shipped within 7-10 business days. Express shipping available.