Alexandra Gallagher is a British artist whose work celebrates the surreal and the bizarre. Her thought-provoking paintings and collages explore the realms of dream, memory and the imagination. The artist allows her imagination to run in any creative direction resulting in visually appealing works that are evocative of the Surrealists while offering a contemporary take on both the materials and the subject matter. We ask the artist 5 questions about her work and life as an artist.
Your work explores the realms of dream, memory and imagination. What inspires this?

I think because I work organically with nothing being planned, my work is more towards the surrealist way of working. Like tapping into that space behind the mind. It's all from my subconscious and I use a lot of symbology. My work isn't based on the real, on what you can see right in front of you, it's root concept is on the human mind.

Can you tell us about your process?

My main tools are found in imagery and photoshop. I use both to create organic sketches to paint or to produce collage prints. I accidentally found this way of working and found that it fits perfectly with the way I think. I've found that if I plan and sketch something out in the traditional way, it loses some sort of spark and just doesn't work. Like it's all been over thought.
What project are you most proud of?

Oh wow, that's a tough one! I learn so much from each project I do, so they all feel special in some sort of way... and to say I'm proud is always a tricky one for me personally, as I'm probably my worst critique, so I always end up feeling like I could do better. I think though the project I loved the most was the Symphony of the Seas Cruise ship mural project. They were huge and painted onto canvas panels that were then stuck onto the wall of the ship. There was so much gold leaf! I created four murals for the ship in total and I absolutely loved the challenge. I love anything that challenges me and pushes my boundaries as an artist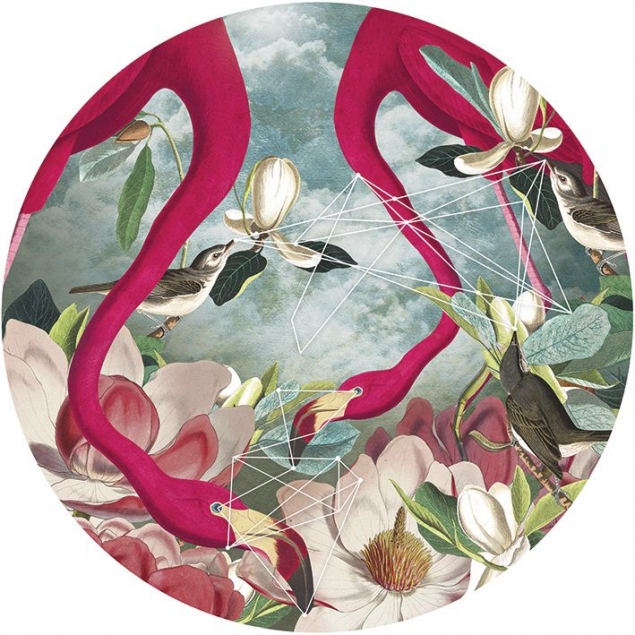 If you could collaborate with any artist, past or present, who would it be?

There's so many! I'll pretty much collaborate with anyone, to be honest, as again I feel I learn something each time. Jenny Saville is probably one of my most favorite artists and I would love to work with her on a large loose piece. Totally different from how I currently work, but I do actually love painting loosely and expressively.
What are your ambitions for 2019?

This year my goal has been to create more originals, to push my work further and experiment a little. I also hope to do more murals and learn more about painting at such large scales... mainly how to speed it up!