5 Global Regions. 1 London Exhibition. £10,000 Cash Prize.
We've kept a lid on it until now... but today we officially launch submissions for the Rise Art Prize, our debut artist of the year competition. And we want to show off a few of our star judges. What makes a good judge? Expert knowledge, industry experience and great taste. Passion for art is of course a must. The people on our judging panel have these qualities by the bagful.
1. Gavin Turk
Gavin Turk is a British artist who rose to fame in the 1990s as part of the renowned YBA group. He gained instant notoriety when the Royal College of Art refused him a degree based on his final show 'Cave'.
But was this installation that brought Gavin to the attention of the one and only Charles Saatchi, who went on to include him in some of his controversial exhibitions. Gavin's work has since been collected and exhibited by many major museums and galleries throughout the world. You go Gavin.
Yup, that's an English Hertiage blue plaque. What a legend.
2. Beatrice Hodgkin
Beatrice Hodgkin is Deputy Editor of the Financial Times How To Spend It magazine. She joined How To Spend It after a 4-year stint as Culture Editor at Conde Naste's Easy Living magazine.
Beatrice is a print media hotshot. Not only has she had success in the magazine industry, but she has also published several books. One of her most recent titles is A Guide to Buying and Collecting Affordable Contemporary Art. Obviously we're a fan.
We texted Beatrice to tell us a little more about herself...
3. Holly Fraser
Holly Fraser is the Editor of Hunger magazine, a biannual style and culture publication that covers fashion, art and documentary. Before moving to Hunger five years ago, Holly worked for publications like Dazed, Tatler and Grazia.
Holly in fact trained as an artist initially. She studied Fine Art at Camberwell College of Art before going on to do a degree in Journalism at London College of Communication.
We got in touch with Holly to ask her a couple of things...
4. Richard Wilson
Richard Wilson is one of Britain's most renowned sculptors. He has been nominated for the Turner Prize not once, but twice. Richard has also represented Britain in the Sydney, Sao Paulo, Venice and Aperto Biennials, plus the Yokohama and Aichi Triennals.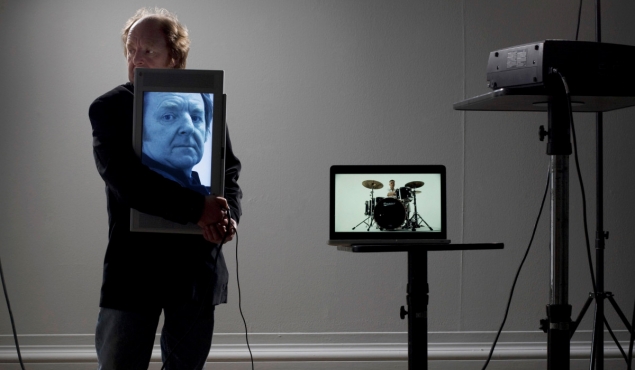 Richard has exhibited widely, nationally and internationally, for over 40 years. He's been involved in major museum exhibitions and created public works in countries as diverse as Japan, China, Hong Kong USA, Brazil, Mexico, Russia, Australia and Iraq. To crown all of these achievements, he was elected a member of the Royal Academy in 2006.
5. Fatos Üstek
Fatoş Üstek is a Turkish-born international curator and lecturer. She's a founding member of the Association of Women in the Arts (AWITA), an Art Nights Trustee, a member of Block Universe Advisory Board, as well as a member of AICA UK and ICI Alumni.
To top off all of that, Fatoş is also Chief Juror for the Celeste Prize 2017 and she was on the jury for the sculpture section at the 2017 Arte Laguna Art Prize, Venice. We have a well-practiced judge in our midst.
We wanted to learn a bit more about Fatos from the wonder woman herself: