This week, with the sunshine inspiring us here in London we have a created a pretty definitive theme of cut-outs and bold, colourful art. As firstsite announces the first major survey of work by Bruce McLean - known for an ecclectic style that has varied over time, we thought the timing could not be more perfect for us to share some new pieces that fit in beautifully with how we're feeling. Opening on Saturday the 14th of June and running until Sunday 21st of September, you can now see the art, often characterised by wit, as the exhibition draws upon public and private collections in the UK and Europe. The exhibition will feature a few of his major public commissions, including a 5.5-metre high steel sculpture and a selection of films amongst a few other paintings pieces.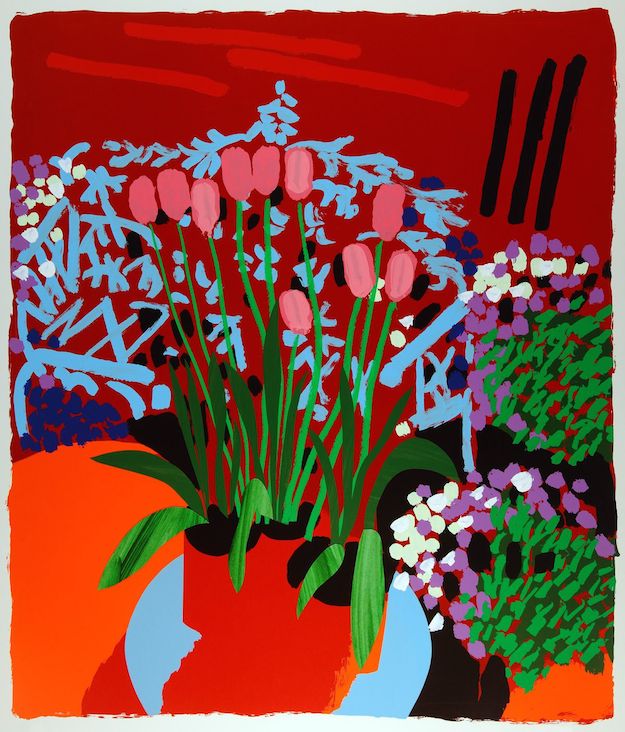 As a man who wears many artistic hats - with his art ranging from sculpture, to preformance art (including a one day exhibition at the Tate in 1971) to film, McLean also does bold silk screen prints, using cut out shapes and vibrant colours.
So if you do go during the summer and fancy taking home a little bit of the exhibition, or if you're generally just a fan, feel free to check out a few of the pieces we have from him available now to rent or buy.
And if you want to keep track of the best in Art and Design, Take our ART STYLE QUIZ and BECOME A MEMBER. It is free and you'll get access to the best new art from top Museums, Galleries and Artists.