Andrew Rae is an illustrator and member of the Illustration collective Peepshow. Andrew has worked for many worldwide clients including Time, Nike, Nintendo, The Guardian, The New York Times and Cancer Research to name but a few. He tells us that the Internet's good for showing people your work, but nothing beats printed work that you can hold in your hands. And in answer to our question about what kind of interior style would best suit his work? 'Well', he answers, 'the toilet'.
1. How did you get into illustration?
I studied illustration at Brighton and then I traipsed around the magazines and agencies of London with a portfolio under my arm.
2. Top 3 illustrators?
Hieronymus Bosch, Winsor McCay, Chris Ware.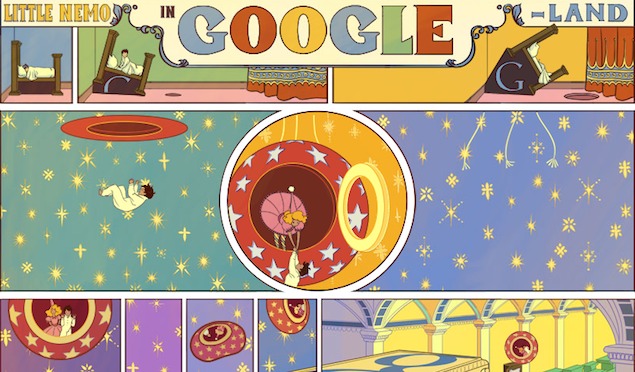 3. You're a member of the illustration collective peepshow, what does this entail?
We started out as a website then a studio and now we're a company, we work together on exhibitions, installations, animation projects and our 10 year retrospective book published by Index. It also works as a support network and group of drinking pals.
4. How influential would you say social media is in getting publicity for your work?
It helps but nothing beats printed work that you can hold in your hands.
5. What's the weirdest brief you've ever been given?
I was once asked to animate a monkey eating a banana then shitting it out and then eating it again in a loop, that was pretty odd.
6. Describe your signature Art style in 3 words.
Oddball, line, drawings.
7. How do you think the internet has affected illustration?
It's made a people a lot more aware of it and it's made it easier for students to research illustration which makes them more savy but then maybe they've lost the weird creative edge you can get from not knowing what came before you.
8. Do you think your work could fit in with a particular interiors style, if so what would that room look like (you can be as wacky/futuristic as you like)
Mostly in the toilet.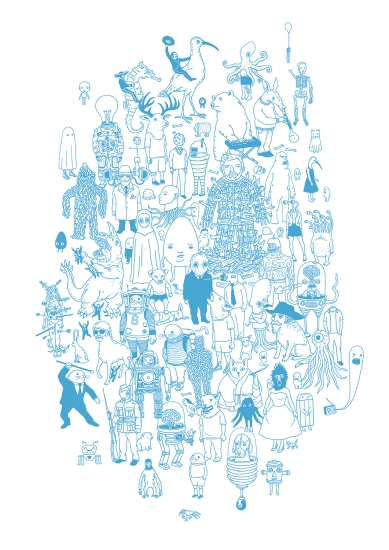 9. Describe the kind of world you depict through your illustration.
A busy, colourful, bizarre, playful, odd, jumbled menagerie.
10. How do you find inspiration for the works?
I find that when I'm looking for an idea I ask myself what I'm trying to achieve and then look at some unrelated random imagery and hope that some kind of connection will happen. I like old Halloween photos, cabinets of wonder and curiosity, museums, Hieronymous Bosch, musical equipment, pubs, going for a walk on Hampstead Heath and if none of that works Googles always good for some random input.
And if you want to keep track of the best in Art and Design, Take our ART STYLE QUIZ and BECOME A MEMBER. It is free and you'll get access to the best new art from top Museums, Galleries and Artists.