Framing your artwork is the essential next step once you've found the perfect print, painting or photograph. The choices for custom frames can seem overwhelming, with countless different colours, finishes and thickness to consider, not to mention conservation, acidity and UV-blocking capabilities to keep your artwork in good condition. We've put together this guide to help you through the process so that you can make the right aesthetic and practical choice for your art.
What is a Mat and Do I Need One?
The mat is a thin piece of paper or card that separates the picture from the frame, and there are a couple of key reasons for using one. Firstly, from a practical point of view, the mat separates the artwork from the glass and so prevents any potential damage from condensation. Secondly, the mat adds a border between the artwork and frame, creating a more elegant appearance that allows the piece to shine. Without the mat, it can look a little too much like a framed poster.
What Kind of Mat Should I Choose?
When you add mats in the mix, the choice of how to frame your art becomes even more complicated. As a general rule, you should try to find one with a low acidity level for preservation purposes. Otherwise, your piece might be damaged by 'mat burn', brown marks that spread across the artwork and ruin its appearance.
Regular Mat Board (Paperboard)
Made from acid-neutralised wood pulp, this is the most common material for mats. With a shelf life of around one hundred years, this is an all-purpose option that would work for most low to mid range artworks.
Cotton Rag Mats
Similarly to regular mat boards, this is a good option for any artwork that doesn't need high levels of conservation.
Conservation/Archival Mat Board
Best suited to more valuable artworks, this type of mat offers a high degree of preservation thanks to the pH-neutral cellulose. While it offers the best protection, it's also the most expensive option.
What About Coloured Mats?
Coloured mats are a great way to accentuate your artwork and add a fun personal touch. However, finding the right match can sometimes be a challenge – some experts suggest you find a shade that references a colour within the artwork. This is completely down to personal preference, so if you find a colour that speaks to you then go for it!
What Size Frame Do I Need?
This is largely down to personal choice; a skinny frame can make your artwork look sleek and elegant, whereas a wider frame can create a bold impact in any space. As a rule of thumb, you should aim for a frame width that is skinnier than the mat. Otherwise, the proportions will look slightly odd.
What Material Should I Choose for the Frame?
There are a huge variety of materials to choose from, and these also vary hugely in terms of price. The cheapest option would be resin (polystyrene), and more expensive options include ornate wooden frames or those made from gold or silver. As long as your mat is a decent quality, the frame won't have an impact on the longevity of your piece, so you can choose based on aesthetic preferences and budget.
Try to consider the other artworks in your space as well as the colour of the wall that you'll be hanging the piece on. However, ultimately the most important thing is the artwork and whether the frame complements it. For example, a black and white photograph might be well-suited to a slim, black frame, whereas a large oil painting might look better with a thicker wooden frame.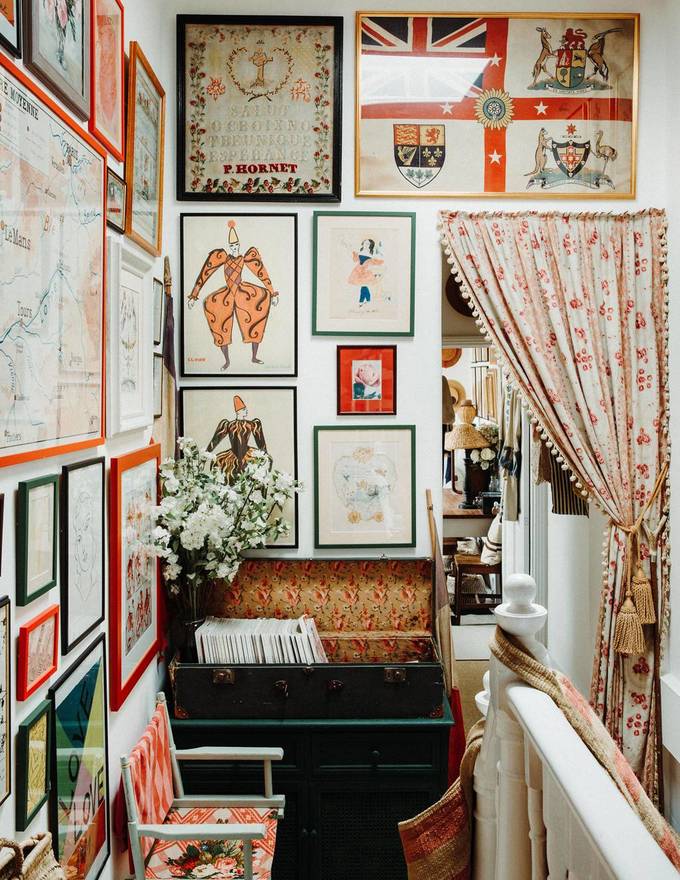 Should I Go Frameless?
Choosing to go without a frame can be a good option for oil or acrylic paintings that are stretched over canvas. This does mean that you'll see the raw canvas or linen on the sides of the painting, and you'll have to be willing to accept a few paint splashes on the edge and the bump where the canvas is folded over at the corners. However, there's something quite cool and casual about this, which can be a great complement to modern artworks. Bear in mind that frames help to preserve your artwork, so choosing to go without one can lead to more wear and tear.
What Kind of Glass is Best for Framing Artwork?
Remember that oil and acrylic paintings do best without any glass as they release gases and need to breathe. For other artworks, you can choose between a few different options:
Regular plate glass is highly reflective and doesn't really block UV rays, but it is the least expensive choice.
Conservation glass is more expensive and blocks out around 99% of UV rays.
Museum glass is non-reflective and also blocks out 99% of UV rays, and is the most expensive option.
Plexiglas, while it may seem cheap, can be a very practical option as it protects from both UV and infrared damage.
Ultimately, there are two things to think about when you're considering how to custom frame art: aesthetics and preserving the piece. As long as your artwork is well protected, then you can choose whichever frame you think looks best.