Try before You Buy & See Art in the Flesh
Free & Easy Returns
Great Artwork Selected by Industry Insiders
Find your perfect piece, hand picked by our experts
Use the filters below
Not sure what you want? Let our curators guide you — Take our style quiz!
Insiders' Picks
for You
"These layered works test the boundaries of photography and bring a sense of organic vitality back to our cities. " says insider Adriana Marques
"Robert Pereira Hind's 'Out of Eden' series is superb. Minimal and striking, these works are perfect in any setting." says insider Jo Baring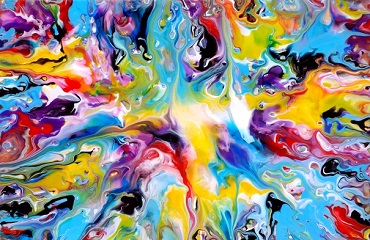 "I love the texture and how the paint literally drips from the canvas." says insider Anthony Fawcett
New Releases
on Rise Art
Why
Rise Art?
Rise Art works directly with talented independent artists as well as top museums and galleries to help you discover art you love. Choose from original paintings, photographs, prints and sculptures.
Buy or rent the artwork and take advantage of bespoke framing services. All Rise Art purchases come with our no-hassle returns policy.
LEARN MORE ABOUT RISE ART
We know, it's a novel idea. We launched art rentals to help people collect art without the risk. Live with art and enjoy it at home at low monthly rates. Rotate works on your walls, and earn credits towards purchase.
Best of all, with every art rental or purchase you are directly supporting artists of tomorrow and today. Sounds good, doesn't it?
LEARN MORE ABOUT ART RENTALS
I just wanted to say that we just opened the box. The painting is PERFECT. I had a "coup de foudre" when I saw it in the site and it's even more beautiful in real. I love your business!
Karima Noren —
Rise Art Customer