We're often asked questions like, 'How do I even begin to start my own Art collection?' and 'How do I know what's collectable and what's not?' Well, we sat down with our Art insiders to compile the most significant pointers on how to begin your own Art collection. In this episode, our expert Mandy d'Abo, founder and director of The Cat Street Gallery, a dynamic force in the Sheung Wan Art scene, talks about her own personal Art collection.
1. What was the first artwork you bought?
Guy Maestri - Australian artist. Expedition II, still one of my absolute favourite works in my collection.
2. What was the first gallery you walked into?
The National Gallery in London.
3. What is hanging on your living room wall at the moment?
Janet Laurence - extraordinary Australian artist - a work from her recent show at The Cat Street Gallery - A Plants Eye View
Lara Merrett - magical Australian artist - Be my inside looking out exhibition at the CSG in 2012
Gina Jones - NZ based artist - love her amazing LED works which are eternal
Del Kathryn Barton - Australian artist - beautiful drawing
Camie Lyons - Australian bronze sculptor
Polly Morgan - unbelievable UK based taxidermy artist
Del Kathryn Barton - All Ways
4. Whats the worst advice you've been given regarding starting an Art collection?
To not start collecting art! And therefore to miss out on the incredible stories and adventures, people you meet, beautiful art, amazing artists, different countries it will take you too. I couldn't imagine not having art on the walls that so much pleasure can be derived from, not having something you can leave behind and pass on.
5. What is the worst artwork investment you have made?
I don't think you can make a bad art investment if you truly love the work.
6. Most collectable type of Art?
Again, this depends on your taste and your budget. Some big collections are all works on paper (Deutsche Bank collection). I personally love abstract work and am very interested in Korean art and the different forms of original medium you see being used. I also think the South African art market is about to boom, some incredible artists coming out of South Africa and still very well priced. Mary Sibande, Lionel Smit, Barbara Wildenboer, Marna Hattingh.
Mary Sibande - Lovers in Tango
7. What is the best advice you can give to a prospective Art Collector?
Always love the work first and foremost. Art is a passion investment, it's high risk and not always high reward. Art is a luxury asset that shouldn't be considered in isolation, but as long as you love the work - you will always gain so much pleasure in the work and in collecting.
8. Three up-and-coming Artists on your radar?
Jacky Tsai
Lucas Grogan
Bosco Law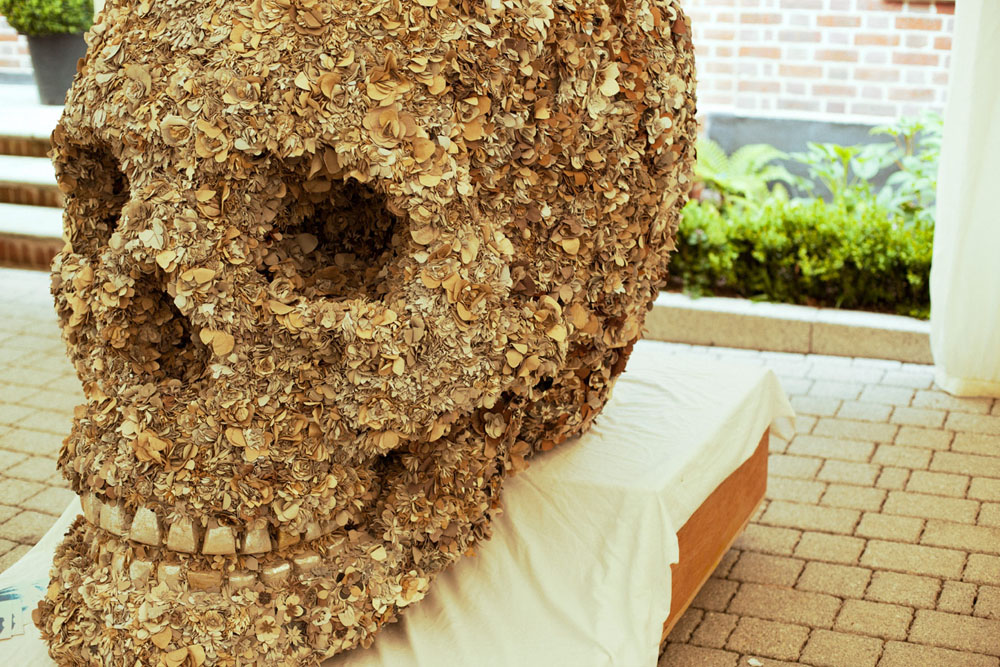 Jacky Tsai - Floral Skull
9. Artwork you'd love to own?
A Mat Collishaw 'Burning Butterfly' or a Yinka Shonibare sculpture.
Matt Collinshaw - Burning Butterfly
Yaki Shonibare
10. Describe your Art preference?
I am always looking looking looking and I know instantly if I fall in love with an artist's work. Makes my heart skip a beat.
Mandy d'Abo director or THE CAT STREET GALLERY is one of Rise Art's Art Insiders. To see the full list of Curators, Advisors and Insiders, click HERE.