For our latest collection, the Rise Art team has selected some of their favourite artworks across the site at prices that promise not to break the bank!
First up we have 'Lear Gaukur 05' by Kristjana S. Williams at £135... Kristjana won the prestigious New York Festival Grand Prize and was Shortlisted at the Cannes Lions Festival. The New York Times has also placed her at the forefront of what they called the 'New Antiquarian' movement.
Next we have 'Hyperlink 7' by Micosch Holland. Holland was described by Rise Art Curator Medeia Cohan-Petrolino as creating work that "you could look at forever and always discover something new within it." This limited edtion print is priced at £95.
Marion McConaghie loves using texture in her work, giving images energy and distortion to create dreamy creations from subjects such as wild horses, flying birds, butterflies and echoes of people. This artwork is a limited edition print, titled 'For a Day Butterfly' and is priced at a pretty £95.
Matt Crump's digital collages use a wide variety of vintage and antique sourced material. From 1970s comics to images from antiquarian books, Matt's digital prints are varied and truly fascinating. Look closely to see their wonder...
These incredibly detailed prints would be the perfect addition for a first time collector.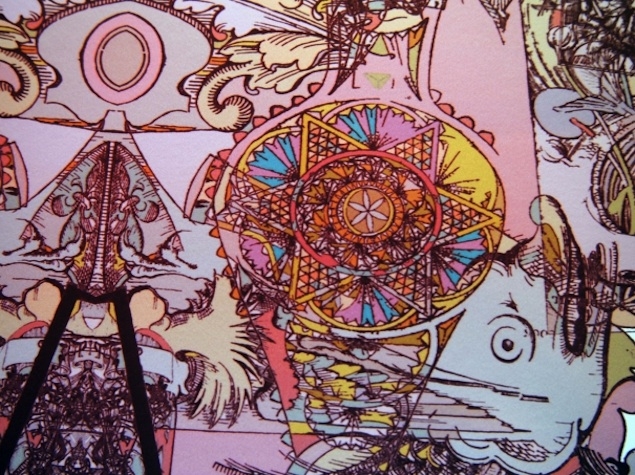 And finally, last, but by no means least, we have 'Garden of Cherries N°02' by Slavomir Zombek. The artist uses newspaper, glazing, varnish, and found objects to create arresting compositions that reference architecture, geometry and an array of contextual references. If you were feeling adventurous, Slavomir's artworks look excellent when multiple pieces are placed together in a grid format, take a look below!
View our entire collection of Artwork for under £100! here, and let us know your favourties in the comments!