Pol Ledent
Born in 1952, Pol Ledent is a Belgian painter who lives and works from the small town of Houyet in his home country. He creates artworks that focus on a range of different subjects, including Landscapes, Still Life and Nudes. Using a carefully selected colour palette and broad, sweeping brush strokes, Pol Ledent has established a visual world that sits somewhere between abstraction and figurative art. His art is expressive and intriguing, with unexpected colour contrasts that capture the attention.
Career and Education
Pol didn't come to painting until a little later in life, beginning his artistic journey at the age of 37 in 1989 when he first experimented with watercolours before settling on Oil Paintings. He is largely self-taught, although he did take some lessons in the Belgian Academy. This hasn't held him back, however, and Pol has since exhibited across the world in countries ranging from France to Russia, the USA to China, Australia and beyond.
Collections featuring Pol Ledent
You can find Pol's Paintings in various galleries and collections across the world. He is a permanent artist in the Voshan Gallery in California, and he is also included in private collections in France, China, Scotland, Portugal, Hong Kong and more.
"Ledent balances a fluid use of oil paint with purposeful and deliberate mark-making. Bright colours add accents of interest in the works, set against neutral tones of grey, white and black."
Victoria Heald - Rise Art Curator
Stay in Touch with Pol!
"Follow Pol to receive first access to new works for sale and the latest updates on events and activities."
Pol Ledent is featured in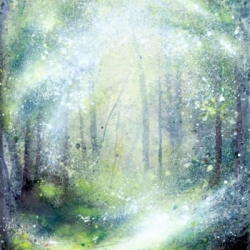 Out of the Studio