Lorna Hope
As an Artist and an Educator I am driven by an obsession with capturing scenes of daily life which often go unnoticed, through the media of oil on paper or canvas. The beauty of urban street scenes, fishing boats and paraphernalia strewn across the beach all reflecting evidence of our input on our surroundings.

My work has been purchased by both private clients and companies for public…Show more display, it fits well within the home as well within the corporate world. I regularly exhibit my work and also am available to work from commissions for both fine art and illustrative briefs.

I studied Art at Falmouth College of Art and The Alberta College of Art in Canada, working as an Artist before becoming a Head of Art, combining both teaching and my own work as a practising artist.Show less
"​The detail in Hope's paintings transport us back to a time and place we feel we know. By innocently and equally capturing the ubiquitous objects and architecture of our everyday streets, these canvases evoke that wonderful sense of nostalgia that we long for in our ever changing cities."
Adriana Marques - Rise Art Curator
Stay in Touch with Lorna!
"Follow Lorna to receive first access to new works for sale and the latest updates on events and activities."
Lorna Hope is featured in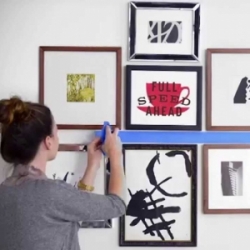 The Art-Isms
In the Studio
Out of the Studio