1. Dorothy draper
Famous for modernising contemporary designs, Dorothy Draper can be characterised by her use of unusual colour combinations, florals, stripes and, most notably, the mantra; "if it looks right, it is right". As the bias of photographic weighting might suggest, we're hugely into Dorothy and her super sassy, daring decadence. After marrying Dr. George Draper in 1912, Dorothy continued to live in glamour, compiling her homes with such style that Dorothy's other high society friends began to ask her to assimilate their homes in an interchangeable fashion. Dorothy also happened to be the cousin of Eleanor Roosevelt, and her husband was the personal doctor to U.S. President Franklin D. Roosevelt after he was diagnosed with polio.
Projects that made her famous
The Dorotheum, a restaurant at the Metropolitan Museum of Art, New York
Quitandinah Palace & Casino Resort, Petropolis, Brazil
Arrowhead Springs Hotel, California
Hampshire House, New York
Camellia House, Drake Hotel, Chicago
The Carlyle, New York
The Lithuanian Royal Palace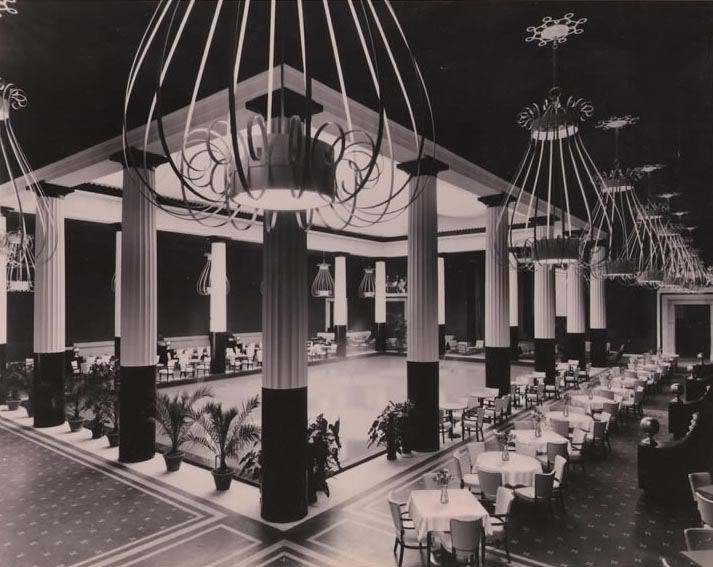 2. Francis elkins
Francis Elkins' flair for design was coerced by her brother David Adler - who was by profession an architect - yet as a means of income it was probed by divorce. Francis' popularity derived from her play with colours as a means of both contrast and unity within a room. Francis enthused over patterns and used a plentitude of stripes and checkerboards in her flooring and drapes. Francis' style varies from country French and English, to Chinoiserie, to Art Deco and is well loved by many art appreciators (including ourselves!).
PROJECTS THAT MADE HER FAMOUS
Yerba Buena Club at Golden Gate International Exposition
Treasure Island in San Francisco Bay (1939 fair)
Historic Abode Casa Amesti in Monterey, California
Cypress Point Club Clubhouse (1930)
The Zellerbach mansion in Broadway
3. Petra Blaisse
Petra Blaisse's designs can be described as an amalgamation of nature, culture, sophistication and functionality. In 1987, Blaisse started her career as a freelance designer for the Stedelijk Museum in Amsterdam. There she focused mostly on architectural installations, later shifting her focus to landscape design in addition to textiles and interiors. In 1999, Blaisse formed the group Inside Outside; a collaboration between various architects, textile designers and interior designers. Inside Outside are perhaps most famous for their 'Voyeurist Curtains', which are a futuristic mash up of high fashion, conceptual art and Princess Leia's bedroom window hanging. Blaisse has been described both as a 'textile architect' and 'one of Europe's most accomplished all-around designers'.
PROJECTS THAT MADE HER FAMOUS
Inside Outside, Amsterdam (1991)
Golden Theatre Curtain for the Nederlands Dans Theater
Vast curtains and poured floors for Lille Grand Palais, France
Spiralling "sound curtain" for the Kunsthal, Rotterdam
Museumpark, Rotterdam (1992)
4. Clodagh
Irish born, New York based designer Clodagh is a strong believer in the use of harmony and simple materials to evoke tranquility within a space. Clodagh applies Feng Shui principles and uses sustainable materials such as stone, concrete and hand-woven fabrics within her timeless designs that are characterised by strong contemporary lines and wide open spaces.
PROJECTS THAT MADE HER FAMOUS
W Fort Lauderdale Hotel and Residences
Miraval Life-in-Balance spa resort, Arizona
White Horses Spa at Doonbeg, Ireland
Tufenkian Heritage Hotels, Armenia
Landmarc Restaurant in NY's Time Warner Center
Nemacolin Woodlands
5. Laura Day
Laura Day's sophisticated designs are a manifestation of easy elegance with added personal touches to satisfy her client's needs to achieve a balance between functionality and beauty. Her simple masterpieces are based upon the classic principles of playing with colour, light, and furnishings. Laura focuses on natural elements to create clean and comfortable spaces.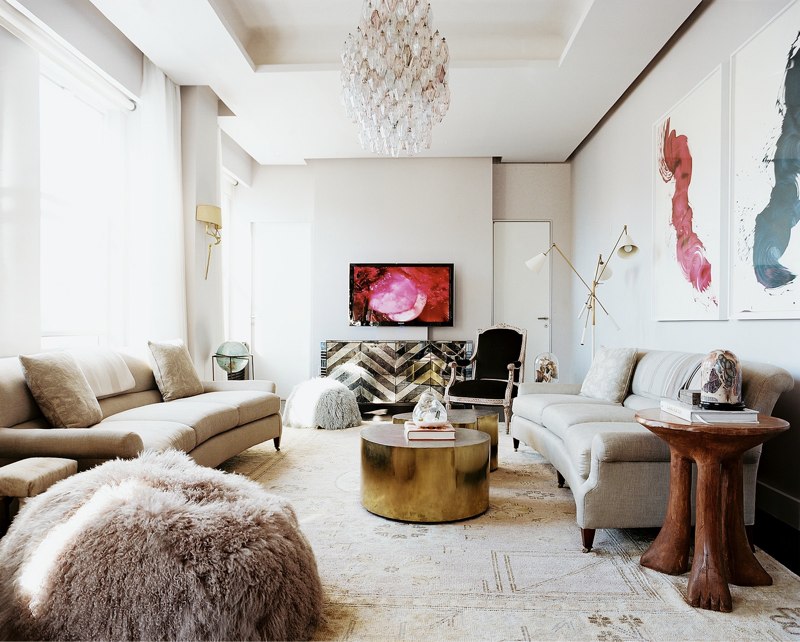 PROJECTS THAT MADE HER FAMOUS
Laura Day Design in SOHO (1997)
TLC's Trading Spaces
Home Depot's table for DIFFAS'S Dining by Design
Looking to achieve this pared back, sophisticated style with art in your own home? Browse our collection of minimalist works most loved by interior designers and discover how to get the look.