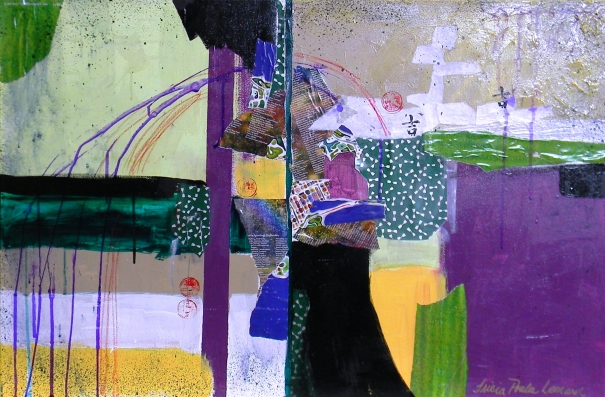 Paintings - 61cm x 91.4cm
About this Artwork
Artwork Details
Contact Us
East of the Moon

Tricia Poulos Leonard is an abstract artist working in Reno Nevada. This piece has an Asian influence. The red stamps of Chinese coins offset the palette dominated by purples and yellows.There are also stamps of Chinese letters as well as a white letter created from collage material. The almost central division is a symbol of the divide between the East and the West.

Product Details

Medium

Paintings > Mixed Media

Materials

Acrylic, Collage, Linocuts, Ink On Canvas

Aditional Information

This Artwork includes our partners minimum 7 day no-hassle return policy (custom framed art excluded). Shipped within 7-10 business days. Express shipping available.