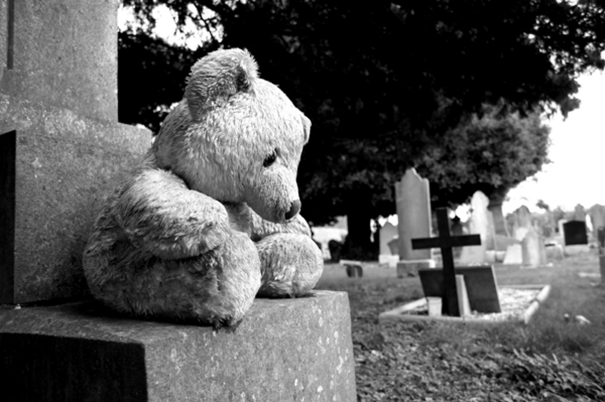 Photography - 50cm x 35cm
About this Artwork
Artwork Details
Contact Us
BROKEN EMBRACES

DOMESTIC LIMBO is a documentary that shows the contrast between the traditional Catholic vision of death and the so-called 'post modern' vision of death.
The place is the Prospect cemetery in Glasnevin and there is a whole collection of pictures divided in different topics.
This picture offer us a reflection about the expression pain, sadness and solitude by an object designed to offer warmth. I find the image quite 'surrealist' in the sense that a simple teddy bear 'is given' a individual personality through a process of pain and solitude.

Aditional Information

This Artwork includes our partners minimum 7 day no-hassle return policy (custom framed art excluded). Shipped within 7-10 business days. Express shipping available.