B
"Alma's photographs are beautifully constructed and composed. She enjoys creating a narrative with the viewer and telling stories. Her series 'Stateless' is a clever evocation of the feeling of identity and freedom; the fact that her father was unable to get a passport inspired her to experiment with ideas of migration and travel. She's a young photographer to watch."
Jo Baring - Rise Art Curator
Stay in Touch with Me!
"Follow me to receive first access new works for sale and the latest updates on events and activities"
Alma Haser is featured in: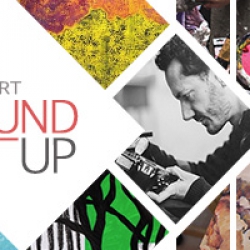 Events
Art Speak 101